18 Nov
A Safe Online Gambling Experience Starts with You
Only You Can Prevent iGaming Ruin: Three easy steps to enjoying the safest online casino experience.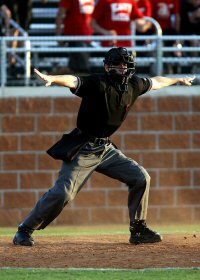 Every iGaming newbie asks the same question: "What's the safest online gambling site?" I can totally understand the reasoning behind it, but there's no single answer. The truth is, there are hundreds of perfectly safe, 100% trustworthy casinos on the internet. Not everyone will be able to appreciate all of their qualities, though.
The truth is, iGaming safety starts not with the casino, but with the player. The security and integrity of the casino is just one of a three-part evaluation process. The question is, are you willing to do what it takes to ensure your experience meets the highest standards? It's not that difficult, but you will need to put some time and effort towards it.
Ensuring the Safest Online Casino Experience
This three-step process starts with you – the player – and the equipment you plan on using to access online casinos. Step two covers due diligence – taking the time to research the casino you intend to join, just like responsible casinos are legally required to research the players that join them. Last, you need to make sure you're reason for gambling online is a responsible one, and that it stays that way.
#1 Secure Your System and Password
There are a few things you need to do before you start gambling online. First, make sure all of the devices you intend to access the online casino with are protected. Get a reliable anti-virus / anti-malware software on your desktop or laptop – not because online casino software has viruses or malware, but because if you pick up something nasty on your system elsewhere, it could compromise the security of your iGmaing account. For example, a key-logger could be implanted to steal all of your logins and passwords.
Next, use a very strong password when signing up any account that has access to your finances (online banking, online casinos, online merchants, etc.) Never use the same password for two websites. Store all passwords in a secure location, and absolutely never, ever, give your password to anyone else.
#2 KYC – Know Your Casino!
One of the most annoying things about joining a new online casino is the mandatory identity verification process. We, as players, are required to submit two undeniable forms of identification, proving that we are legally able to gambling online, and that the source of funds is our own. It's annoying, yes, but it's crucial, not just to protect us from frauds who might try to use our identity, but to protect the casino operation from the heavy hand of regulatory law.
This is your chance to turn the tables on the casino. They have the KYC – Know Your Customer policy. We should have a KYC – Know Your Casino policy. And the operator should clearly provide all of the information you need to know on their website. Scroll to the bottom of the page, and see if you can find these pieces of…
Verifiable Information
You should see the name of the company that owns and operates the website, followed by the address of its head office. Look for the licensing info, confirming where the casino is licensed and regulated. (Hint: it should match the location of office address). You should also be able to run a quick web search to verify that these details are true. For instance, if the website is licensed in Malta, you can search the website of the Malta Gaming Authority (mga.org.mt) to see if the company really is licensed, and if the license is active.
Most of all, the online casino should be licensed either in your own country/province/state of residence, or somewhere in Europe. I can not vouch for the legitimacy of any casino licensed outside of Europe or some parts of North America. If you see something that sounds fishy, like Costa Rica, Panama, Curacao, Belize, etc., don't bother. Their regulations are far too lax to provide player protections.
#3 Secure Your Financial Well-Being
As the unbearably hypocritical owner and CEO of Las Vegas Sands Corp, Sheldon Adelson, once said, "Click your mouse – loose your house!" He was speaking out against the legalization of online gambling, not because he's so afraid for the well-being of others, but because online casinos could hurt his own land-based gambling business. However, his words should not be ignored entirely.
For some, gambling online blurs the lines between financial fact and fiction. When we can't see the money being spent, we may not calculate our losses the same. To ensure the safest online casino experience from start to finish, keep a close track of all your deposits and withdrawals, as well as wins and losses. Only spend what you can afford, and never lose sight of the fact that gambling is a form of entertainment, not a source of income.
#1 Canadian-Friendly Casino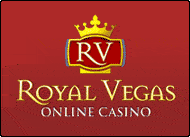 RoyalVegas.ca is our editorial pick for your specific gaming needs in 2022. Currently offering an entire suite of live dealer games, as well as a wide range of Canadian deposit options, RV truly offers a world-class gaming experience.