4 Nov
Revenue Up for top 3 Canada Online Gambling Provinces
Financial iGaming Stats: Ontario's online gambling money not as impressive as British Columbia or Quebec.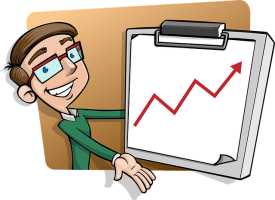 Not every Canadian internet gambler is a fan of the numbers game; referring not to lottery drawings, but the financial statistics behind iGaming operations. Personally, I find them fascinating, probably because I follow the legislative side of the market so closely. If you're anything like me, you'll be interested in knowing that Ontario's digital casino business is still growing at a rapid (if not alarming) rate, yet continues to pale to its provincial rivals, British Columbia and Quebec.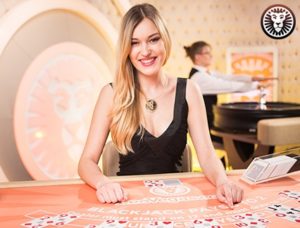 Since its inception in 2012, LeoVegas has been recognized several times for innovation in the gaming industry. With no less than 15 awards, it has established itself as the hub of real money gaming entertainment in Canada.
Since then LeoVegas has expanded its portfolio of offerings, the most notable addition being a high-end "live dealer casino". To accomplish this feat, LeoVegas invested in state of the art technology, including real time camera systems coupled with top of the line security systems to mimick the brick and mortar casino feel online; and with the most attractive dealers you have ever seen.
LeoVegas covers the entire pantheon of classical games from slots, table games like blackjack, video poker, progressive slots, scratch cards, to casual games. The games are powered by Playson, slick and easy to use software, which offers the whole gamut of a premium gambling experience.




Recommended by Editorial Team for 2020
The Ontario Lottery and Gaming Corporation has recently released its annual revenue report for the fiscal year ending March 31, 2019. Within that verbose document of numerical wonders lies the tale of a blossoming gambling industry. All facets of gaming saw an increase in overall revenue, but none so impressive as a digital market that boomed 25% year over year.
OLG Rise in Retail and Online Gambling Money
According to the latest data, Ontario's gambling revenue rose in every recorded department. Overall revenue swelled 6.1% to $8.3 billion compared to the same 12-month period in 2017-18. The growth of net income wasn't as impressive, rising only 0.6%, but counts as a positive uptick nonetheless.
Breaking down revenues generation by segment, lottery sales continue to make up for the largest portion of Ontario's gaming cash. Lottery revenue increased 10.2% YoY, capping off at $4.17 billion. Next in line were the province's 23 commercial casino properties, pooling their cash flow for a combined record-setting revenue source of $3.86 billion; 1.6% higher than the previous financial report. Charitable gaming facilities rounded out the top three, rising 6.3% to $183 million.
Last but not least came the OLG's interactive gambling products, made available to all adults physically located within the province via the website PlayOLG.ca. The iGaming vertical was responsible for the largest percentile increase of 25.7%, but the smallest overall revenue generation of $91.9 million. This marks the second year in a row OLG has seen its digital products rise so high in popularity, having jumped 25.2% in the previous 12-month period.
As impressive as the per cent marks sound, Ontario has continually failed to generate as much revenue as its smaller rivals.
Ontario Fails to Compete with B.C. or Quebec
Ontario is by far the most heavily populated province in the country. It is home to 14.3 million residents; almost double the 8.4 million citizens of Quebec, and nearly thrice that of British Columbia's 5 million. But not so many of Ontario's residents are taking advantage of the home-grown iGaming offerings of their province.
The annual data reports of these three provinces combined show that British Columbia is raking in the largest amount of online gambling money, recording $149.8 million in its most recent yearly report. Quebec comes in second with an overall iGaming revenue of $105.4 million in the books.
It's also worth noting that Ontario saw a 24.6% increase in active player participation over the course of the fiscal year. Those encouraging figures are attributed to an increase in game selection, including live dealer casinos and progressive jackpot slot machines, as well as a more successful marketing campaign.
On the opposite end of that spectrum, Canada's provinces are only able to estimate the amount of players and money going to offshore online casinos, poker rooms and sportsbooks. The percentile increases noted above are all encouraging, but no doubt there is a lot more cash flowing overseas than there is into the respective coffers of Canada's regulating jurisdictions. Until the federal government relaxes laws on single-event sports wagering, that's not likely to change.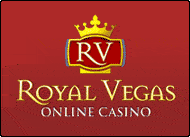 Royal Vegas, the #1-Rated Casino for Canadians is currently offering a wide range of credit card deposit options, anything from prepaid gift cards to mastercard and Amex. That, and a world-class gaming experience, with innumerable table games, card games, and live dealers, and fun for everyone ! RV has been in the business for a very long time, a decade long. Thumbs up !