30 Oct
New Gov't, New Push for CA Sports Wagering Laws
CGA's head, Paul Burns, explicates the impending renewal of a push for single-game gambling law in Canada.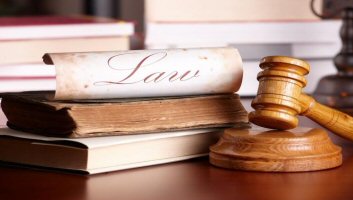 Sports wagering is a tricky topic here in Canada. For decades now, the Criminal Code has stated it is illegal to place a wager on a single sporting event. The only lawful way to bet on sports is to place a parlay via provincial sports lotteries. In the last few years, we've seen a progressively greater push for legalization for single-event betting, but thanks to the recent reformation of Parliament, the whole process could get a virtual reset.
Prime Minister Justin Trudeau continues to lead the Liberal government, but without a majority, his agenda can, and most surely will, be challenged. And with a throng of new players in the political game, the pro-sports-betting bill of six-term Windsor West MP Brian Masse will need to be presented all over again – hopefully with better results.
CGA: New Push for Single-Game Gambling in Canada
Who better to explicate the situation than Paul Burns, President and CEO of the Canadian Gaming Association (CGA)? He and his organization have been there all along, supporting legislative expansion, lobbying parliament, and contributing documented evidence that legalization is far more beneficial to society as a whole than prohibition has been, especially since the launch of online gambling.
"We've had bills in the last two parliaments," explained Burns. "Bill C290 was passed by the House of Commons with all parties' support in 2012. The Canadian Senate did not vote on it the next three years, and it died."
That government expired and in came the next – a new government in which support for single-event betting was all but non-existent. The folow-up edition didn't even get enough votes in the House of Commons to progress to a second reading.
Now, with the latest elections behind us, Burns said, "We'll have a new parliament, and it starts over again."
This time, however, without the backing of a majority, Trudeau and the Liberal Party won't have an easy time getting anything passed. Having announced no plans to form a coalition to achieve majority means that federal amendments like this one will require the support of additional parties. Otherwise, achieving 170+ of 338 votes will be impossible.
"We have support from the major parties, and the provinces have asked for it, too," Burns went on. "Because of the national criminal code, we have to go to the federal parliament to ask for this amendment again."
CGA Hopes Third Time's the Charm
Following the events of the last year in the United States, wherein the federal government overturned a 26 year old law banning all sports betting (outside of Nevada), the CGA believes the third parliamentary cycle just might be the charm.
Many have insinuated that what's good for the American goose is good for the Canadian gander; that this alone will push Canada to alter its standpoint. But it's not a matter of neighborly mimicry that has Burns so optimistic. It is the simple fact that professional sports leagues are no longer averse to the idea.
"What's changed now from four years ago is the professional sports leagues have changed their opinion on sports betting," said the CGA head. "That was the last major impediment to complete endorsement by everybody."
It's no longer 'if', but 'when', Burns assured fellow supporters, and he puts the timeline somewhere closer to sooner than later. The CGA will continue to lobby alongside supporting politicians, with the primary goal of legalized single-game gambling, and a secondary mission to make sure it's available through multiple channels, including "a nice variety of land-based and online offerings".
#1 Canadian-Friendly Casino

Jackpotcity.com  is our editorial pick for your gaming needs. Currently offering an entire suite of casino games, as well as a wide range of Canadian deposit options, JackPotCity truly offers world-class gaming.