Kingdoms Rise Slots: The creative, immersive and uniquely rewarding new slot series from Playtech.
Throughout thousands of years worth of history, kingdoms have risen, and kingdoms have fallen. Only the strongest survive for any length of time, and only the wisest among them withstand the true test of time. The esperance of Playtech is palpable in its release of a brand new slot series they hope to be worthy of both imminent strength and wisdom. They call it, Kingdoms Rise.

This new slot series seems to be built upon the original foundation of another one of Playtech's immensely popular collections, Age of the Gods. Those slots were successfully promoted by integrating a combination of popular mythological themes, beautifully rendered graphics, and – most importantly – a multi-tier progressive jackpot network. Kingdoms Rise is based on a similar concept, except that the progressives have been replaced with a completely fresh and innovative rewards system.
Kingdoms Rise Slots – Most Rewarding Slots Series Ever?
Playtech is marketing its newest product line as the most rewarding online slots series ever imagined. It is most definitely unique, I'll give them that. The games themselves are designed for superior entertainment. Each has its own unique characters and immersive backstory, and they all feature RTPs on par with today's iGaming industry average of 96-97%.
What truly sets them apart is the prizes players can receive while spinning the reels of any game in the Kingdoms Rise series. Participants can receive Game Tokens (GT) or Pending Game Tokens (PGT) as they play. PGT is awarded as GT once a specific task, detailed at the time of reception, is completed.
GT is like the series' in-game currency. Players can spend it in the Kingdoms Rise Feature Shop, built into each game, to unlock special features and bonuses. Each title has its own special features to try out.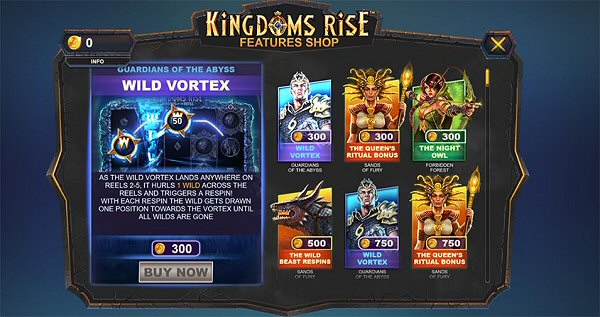 Playtech's Casino Director, James Frendo, explains:
"Innovation is always at the forefront of Playtech's games development process and, in Kingdoms Rise, we are proud to be delivering an industry-first concept for players and licensees alike. The suite's token system gives players the power of choice like never before – they decide what feature to play, when to play it and in which game."
When a player spins the reels of their first Kingdoms Rise slot machine, they will immediately be awarded 50 GT and 50 PGT to get them started. As they play, every time 2 GT is awarded, 1 PGT will be released. It is up to the online casino to decide how the PGT will be credited. They are entirely customizable. Casinos can hand them out freely, award them as bonuses with WR, pay them in one lump sum upon the player's next deposit – however the operator chooses to do it.
Kingdoms Rise Trilogy – 3 to Start, More to Come
The first three games that make up the initial Kingdoms Rise Trilogy, released earlier this week, include:
Kingdoms Rise: Guardians of the Abyss
Kingdoms Rise: Sands of Fury
Kingdoms Rise: Forbidden Forest
Playtech already has a fourth title, Kingdoms Rise: Reign of Ice, set to launch before the year is out.
"The success of multi-game brands such as Age of the Gods clearly demonstrates the value and potential of original content," said Frendo. "With its uniquely enhanced player experience, we're confident that Kingdoms Rise will have the same strength of appeal."
#1 Canadian-Friendly Casino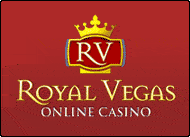 RoyalVegas.ca is our editorial pick for your specific gaming needs in 2022. Currently offering an entire suite of live dealer games, as well as a wide range of Canadian deposit options, RV truly offers a world-class gaming experience.