18 Oct
NetEnt takes Immersive Live Casinos to the Next Level
NetEnt Live Casino now presents operators with all new Network Branded Casino content option.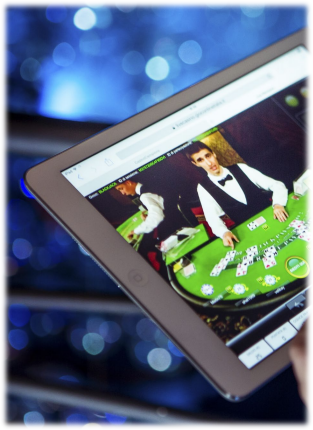 Each of today's live dealer casinos can be segmented into one of two categories – cookie cutters or bespoke brands. I doesn't really matter which category your live dealer games fall into, but most customers – whether they even realize it or not – possess an elevated degree of respect for bespoke operators.
The difference is easy enough to observe. A cookie cutter is a live studio that supplies its live streams to any number of iGaming operations. Players can tell when they're playing games from a cookie cutter studio, because there's no visible evidence of branding.
Bespoke live tables will clearly display the name of the online casino the customer is actively playing at. This gives the impression – if not the illusion – that the tables, and all of the players who access them belong exclusively to that casino. It suggests that the operator isn't just hopping aboard a long line of live casino train cars; that the company went the extra mile to acquire its own exclusive tables.
With this in mind, our good friends at NetEnt Live came up with a new, more cost-effective way of offering both cookie cutter and elaborately bespoke tables to their licensed operators, without sacrificing any additional room in their studios.
NetEnt Live Casino Presents NBC Content
NetEnt Live broke the news last week, lauding the presentation of new Network Branded Casino (NBC) content. The new platform was "designed to boost flexibility and increase operators' control of their live casino environment."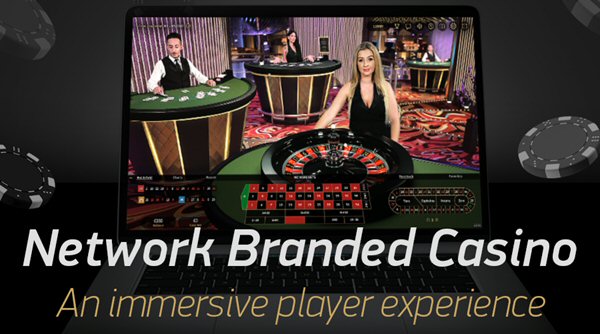 Essentially, all of NetEnt's live gaming partners will subscribe to the same NBC live casino platform. It comes with three subscription tiers, providing progressive levels of customization. NetEnt describes the new product's tiers as ranging from "entry-level, which comes with generic backgrounds, to a fully tailored presentation that is bespoke to individual partners."
According to the news release, all tiers of the program offer a highly immersive live casino experience that comes with two live dealer rooms. The first room is all about blackjack, containing two standard live blackjack tables and one VIP blackjack table. The second room also hosts three tables, catering to Live Roulette, Common Draw Blackjack, and the newly released Perfect Blackjack.
NetEnt Live Director, Andres Rengifo, explains:
"The Network Branded Casino from NetEnt Live has a range of quality solutions that suit all types of operators and their objectives. The product is fully attuned to their needs, allowing them to benefit from a state of the art live casino product and prioritize what is most important to their brand through new levels of flexibility."
Bespoke Live Casino Tables an Illusion?
While NetEnt doesn't outright divulge the secret behind the ultimate scalability of its new NBC product line, anyone paying enough attention can safely assume it's all an elaborate illusion. And a genius one at that!
The news release states that entry-level NBC comes with a "generic background". So what background do bespoke-tailored tables come with? No doubt, they all come with a green-screen and a virtually imposed image that matches each operator's subscription level. If a casino pays for bespoke, the background displays their branding. If not, they get the "generic" scene.
It's safe to assume there is more than one pair of rooms in the studio, but certainly not enough to cater to each of the 330+ live dealer casino clients employing NetEnt Live casino tables in 2019. Using high-tech computer graphics and green-screens is a perfect solution to the ever-increasing popularity of live dealer gaming, without requiring additional floor space in the studio. It's absolutely genius!
#1 Canadian-Friendly Casino

Jackpotcity.com  is our editorial pick for your gaming needs. Currently offering an entire suite of casino games, as well as a wide range of Canadian deposit options, JackPotCity truly offers world-class gaming.