27 Sep
Delta eyes Cashless Casino System in 2020
Delta seeks to prevent money laundering by opening Cascades Casino in 2020 as the first Canada cashless casino.
Anyone living in or near the city of Delta, British Columbia surely remembers the constant media coverage surrounding the construction of a new casino in the area. Month after month, the headlines lit up with proposals from Gateway Casinos & Entertainment, and the versatile opinions of Delta residents as city councilors weighed the decision; to build or not to build, and if so, where?
It was just about a year ago when the debate was finally settled. Delta's leaders signed off on an agreement with Gateway Casinos to erect the pending Cascades Casino Delta on the site of the old Delta Town & Country Inn at 6005 Hwy 17A. Construction has already begun on that 11 acre plot, and isn't expected to wrap until the property holds its grand opening in Fall 2020.
Until then, the city of Delta is still sorting through some details of contention – namely the avoidance of any elaborate scandals like that of the multi-million dollar money laundering debacle that rocked Lower Mainland BC to its core.
Delta Seeks to Open the First Canada Cashless Casino
City officials are of the opinion that if you don't take cash in the first place, you can't become an open port for money laundering. As such, they are looking closely at the possibility of opening Cascades Casino Delta as the first Canadian casino to adopt 100% cashless gaming. The city is requesting an immediate joint review of cashless gaming systems by federal and provincial governments to determine whether this could the right approach.
A cashless casino is one that does not accept cash wagers. They do not have cashiers cages where cash can be exchanged for chips. The electronic machines to do not have cash receptacles, either. Instead, the property operates entirely on card-based gaming systems.
Staff Report Encourages City Council to Proceed
A staff report sent to Delta City Council states:
"One solution to the problem of money laundering in casinos is the use of card-based technologies instead of cash. This concept is gaining traction in casinos around the world where the benefits for players and casino operators are being recognized, including convenience, enhanced personal safety and financial transparency."
The document goes on to explain how cashless gaming systems work.
"Cashless systems require an account that is linked to the individual player whose identity has been verified," the report reads. "Funds can be moved electronically between the account and all gaming devices in the casino."
By these standards, all gambling activities would be recorded and tracked, and all monetary transactions in/out of the account would be transparent. Such a system would be a strong deterrent for criminal activity, severely restricting the opportunity to launder money through the casino.
Gateway Skeptical of Delta's 'Perfect' AML Plan
Gateway PR Director Tanya Gabara isn't convinced. While she admits many global industries have come to thrived on a cashless approach to commerce, she doesn't believe their customers are ready for it. She was also quick to point out that no other casino in North America has converted to 100% cashless gaming.
"There are currently many cashless options within B.C. casinos, including debit and credit cards, bank drafts and electronic funds transfers," Garber said in a statement on behalf of Gateway. "Our industry is always looking at adding new payment options but cash will always continue to be part of the payment mix. Much like other parts of society, we will move with the customer."
The BCLC seems to be in agreement with both Gateway and Delta, to an extent. The gaming regulator says "BCLC is interested in following consumer trends as well as mitigating risks in its business".
#1 Canadian-Friendly Casino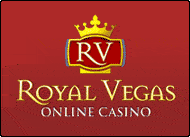 RoyalVegas.ca is our editorial pick for your specific gaming needs in 2022. Currently offering an entire suite of live dealer games, as well as a wide range of Canadian deposit options, RV truly offers a world-class gaming experience.
About the Author
Adalene Lucas: is our jack of all trades here at DBC. She is a skilled coder, gambler, writer and webmaster. She lives in Manitoba where she enjoys the lush landscapes and camping near Tulabi Falls. Nature gives her inspiration to write. When she's not immersed in nature, her favorite words are "game theory". She lives with her husband and their two Labradors, Kophy and Whisper.