18 Sep
New AML Rules Decapitate BC, Canada Casino Revenue
Casino table game revenue takes a dive in BC, Canada with new anti-money laundering legislation to blame.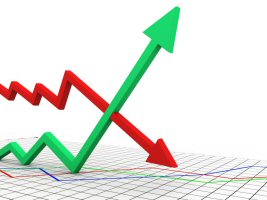 The British Columbia Lottery Corp (BCLC) released its latest financial data, reporting revenue for the provincial gaming market in the fiscal year ending March 31, 2019. On the surface, the figures looked good. Underneath it all, however, a clear message was unveiled, telling the public just how effective the new anti-money laundering (AML) laws are, and how degenerate the market was prior to the enforcement of those new laws.
In July, the regulator published its financial report, noting annual gaming revenue of $2.59 billion for the 2018-19 fiscal year. That figure represents a rise of 3.5% since the same 12 month period in 2017-28. BCLC's net income experienced a slim increase of 1%, bringing in $1.4 billion for the province.
This cursory assessment insinuates that everything is copacetic, with figures heading northward. But peel back enough layers, and we find there's a lot more to the story.
Casino Table Game Revenue Takes a Dive
Anyone who's been paying enough attention lately to the BCLC's documented financial reports may have noticed some discrepancies of late. The gaming regulator's 2017-18 revenue stats had to be recalculated due to an 'accounting change' within the Crown Corporation's offices. Where BCLC had originally reported revenue of $3.27bn in the 2017-18 fiscal year, those figures were recently adjusted to just $2.5, reflecting stagnation in YoY yield.
The end result was a respectable increase in revenue from casinos and community gaming centers, up 2.7% to $1.4bn, but a rather steep decline in table games revenue, down 7.8% to $454 million. After expenses, net revenue from casinos and community centres is actually down 3.9%, from $1.02bn in 2017-18, to $983.5m in 2018-19.
New AML Gambling Laws to Blame
There's only one clear culprit for the diminishing table games revenue at BC, Canada casinos. An extensive investigation by provincial leaders unveiled a tumultuous scandal involving Chinese high rollers and millions of dollars worth of money laundering, all taking place at British Columbia's lower mainland casinos – namely Great Canadian Gaming's River Rock Resort in Richmond, BC.
The investigation revealed a very deep rabbit hole, extending back more than a decade and involving authority figures within the province's own gaming regulatory body. The end result was a strain of new AML regulations being drawn up, enacted and strictly enforced. As such, VIP players – particularly those with criminal intent – aren't nearly so attracted to BC's casino table games, and the most recent revenue reports are clearly reflecting it.
BC Online Gambling Revenue On the Rise
As for the BCLC's online gaming portal, Playnow.com, the reports are all good. Revenue is up $30m YoY, jumping 25% from $119.9m in the previous 12 months, to $149.8m in 2018-19. The actual amount is nearly three times higher than the $12m hike regulators projected in their previous budget.
BCLC is attributing the rise to "strong player participation" in a number of verticals. Most notable is the installment of Evolution Gaming's multi-award-winning live dealer gaming tables, which were added to the platform near the close of the previous fiscal year. Online slot machine play also experienced a boost following increased availability of popular slot titles in the BCLC's mobile platform.
#1 Canadian-Friendly Casino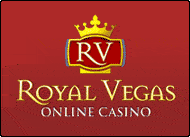 RoyalVegas.ca is our editorial pick for your specific gaming needs in 2022. Currently offering an entire suite of live dealer games, as well as a wide range of Canadian deposit options, RV truly offers a world-class gaming experience.