9 Sep
Microgaming Invests in More Immersive Online Slots
The Plot Thickens: New independent iGaming studio to build online slots with a story for Microgaming players.
As most of my readers know by now, Microgaming is on an independent studio contracting frenzy. They have been for quite a few years now, helping the company develop one of the most diverse iGaming platforms in the world – another title they can add to their ever-expanding resume of industry recognition.

This morning, the Isle of Man firm announced yet another studio has been taken under their wing. Microgaming signed an exclusive content deal with digital entertainment start up, Neon Valley Studios. The agreement will see Neon Valley launching its first creation, Aurora Wilds Slot, on their new partner's Quickfire platform first thing tomorrow, September 10.
Neon Valley: Building Online Slots with a Story
Each time Microgaming signs a new partner, there's always a reason behind their selection. Sometimes it's a studio's development of new features that are sure to attract players. Other times, it's exquisite graphic appeal, proven themes, or popular license-branded content they crave. This time, it's the promise to deliver a superior level of immersion that seems to have caught Microgaming's keen eye.
Neon Valley Studios isn't just another digital slots production lab. Their crew has one very important goal when building a game, and that goal is to develop a complete story line to fit the theme. In their own words, Neon Valley is intent on developing "highly entertaining, story-driven online slots".
As any avid slots fan knows, a game with a vivid back story that progresses interactively throughout play has the highest potential for customer engagement and immersion. It not only keeps players intent on the game, it draws them back for more of the same elevated degree of entertainment.

Just how well does Neon Valley translate their vision into reality? That remains to be seen as we await the release of Aurora Wilds less than 24 hours from now. Based on early details, the game packs a lot of punch, combining majestic images of the Northern Lights with a gripping nature theme that revolves around native lands and spirit animals – all things Canadian iGamers should find appealing.
Microgaming Welcomes 'The Spirit of Vegas'
Microgaming CEO John Coleman has a great deal of faith in this latest partnership deal. Not only is he looking forward to the story-driven content, he is certain the company's Las Vegas roots will be a boon for their platform as Neon Valley promises to bring "the spirit of Vegas" to players outside the US market.
"Our studios strategy is designed to bring greater choice, innovation and quality to the market," said Coleman. "Neon Valley have years of collective gaming industry knowledge and expertise, not to mention their own distinctive style and personality, and we are delighted to add them to our global roster of independent game studios."
Brian Perego, Senior Creative Technical Designer for Neon Valley Studios, was thrilled at the chance to work for the online gambling industry's oldest and most respected digital games design firm. "We are delighted to bring 'the spirit of Vegas' to Microgaming on an exclusive basis, with Aurora Wilds marking the first wave of exciting content to come from Neon Valley Studios," said Perego.
"At Neon Valley Studios, we are dedicated to producing polished games of the highest quality, injecting our knowledge of slot design through the synergistic integration of game mechanics, visuals and the latest technology," he said. "Our relentless drive to create engaging gaming experiences for players is founded on our passion for games and the latest technological developments."
#1 Canadian-Friendly Casino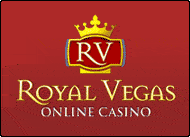 RoyalVegas.ca is our editorial pick for your specific gaming needs in 2022. Currently offering an entire suite of live dealer games, as well as a wide range of Canadian deposit options, RV truly offers a world-class gaming experience.