6 Sep
Manitoba Bank Advisor gets 2 Years for Fraud
Manitoba Gambling Addict Sentenced to 27 Months for Fraud
Some careers are just mundane office jobs, obligating the employee to stare at a computer screen all day, interacting with spread sheets, sales orders and invoices. Others require a more personal touch, dealing directly with customers. These are jobs in which an employee's personality plays an enormous role in their performance and success. For 27 year old Mitchell Sumka, it bought him a lot more time to deceive his employers, his customers, and even his girlfriend.
Mitchel Sumka was a financial advisor for TD Bank in Manitoba. Some of his occupation's many obligations were to help new customers open accounts and grant loans to those with a worthy credit score. He was such an intelligent and likable guy, that no one even realized he was stealing money right out from under everyone's noses – money he constantly gambled away due to a severe and spiraling addiction.
This was just the nutshell version of the story heard by Winnipeg Judge Robert Heinrichs before he sentenced the Manitoba man to more than two years behind bars.
Manitoba Gambling Addict Stole $400,000
Sumka pleaded guilty to only one count of fraud, but it sure was a big one. According to Crown prosecutor Christina Kopynsky, it went on for several years, at that.
As the story goes, Sumka first began exploiting his position at TD Bank in August of 2015. Over the next two years, he opened 192 bank accounts under fictitious names, then withdrew the maximum $300 from each account – resulting in an overdraft of each, since there was no money in them to begin with. He also stole money directly from customer accounts, transferring funds back from other customer accounts to cover his tracks, thereby defrauding both employers and clients.
The financial advisor even took advantage of his own girlfriend. He opened an account in her name, making over 400 transfers and withdrawals, and applying for a $20,000 loan, putting her car up as collateral.
Sumka Sentenced to 27 Months for Fraud
Mitchell Sumka was sentenced to 27 months behind bars for his crimes. TD Bank has already paid back all of its customers who were victimized by Sumka's unconscionable behavior, for which the judge ordered the defendant to repay the bank $470,000. In addition, starting at the time of his release, he is prohibited from holding any job where he would be required to handle money for the next five years.
According to his Defense Lawyer, Richard Wolson, "Mitchell has an illness and the illness is gambling. All the money that he had has been lost to his addiction." Wolson told the court Sumka has already joined Gamblers Anonymous and undergone extensive counselling, as well as volunteering more than 100 hours of community service with the Siloam Mission and the Bear Clan.
Judge Heinrichs took this information into account, describing Sumka's gambling addiction as "an endless downward spiral". He contrasted gambling addiction from drug addiction in the way outside observers often fail to pick up on warning signs. In fact, all of Sumka's victims described him as a friendly and likable guy, and were shocked to discover what he had been up to for more than two years, undetected.
#1 Canadian-Friendly Casino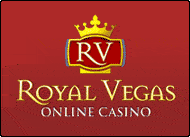 RoyalVegas.ca is our editorial pick for your specific gaming needs in 2022. Currently offering an entire suite of live dealer games, as well as a wide range of Canadian deposit options, RV truly offers a world-class gaming experience.