29 Aug
Real Money Online Casino Players Speak Out
Online gambling complaints up 5000% in 5 years in the UK.

Have you ever issued an official complaint against an online gambling operation? I don't mean sending an online casino an email because your deposit was rejected, or your withdrawal didn't hit the bank as quickly as you'd hoped. I'm talking about filing a formal complaint with the regulatory authority that licenses the iGaming operation.
I hope your answer is no – not because you're the submissive type to accept injustices, but because you've never had a problem worthy of submitting such a complaint. However, base don recent evidence, there's a good chance you're among the rising masses of online gamblers who are making their perturbed voices heard.
Online Gambling Complaints up 5000%
According to years' worth of statistics gathered by the BBC Panorama program, complaints against iGaming operators are up a staggering 5,000% in the last 5 years. The report showed that in the UK alone, just 169 formal complaints were filed in 2013, increasing to a fiendishly high 8,266 across the full 12 months of 2018.
What does this say about online gamblers and the iGaming industry in general? Several things – and surprisingly enough, they're all positive. First of all, it shows that the regulation of internet gaming has produced an optimistic viewpoint from British players. They trust that their regulators will help when a problem is reported. It also shows that operators are being held responsible for their actions, and that players aren't acquiesce to sit back and let them get away with the rogue operating habits of decades past.
Top Reasons for iGaming Complaints
The data shows that the two most common reasons for issuing a complaint were relating to:
failure to honor winning bets / withdrawal requests.
operating in a socially irresponsible manner.
Refusing to pay out deserved winnings is the sort of behavior we expect to see from online casinos that aren't licensed in a reputable jurisdiction. Social irresponsibility is a whole different monster, and is something that the UK has been cracking down extremely hard on in the last year.
Neil McArthur, Chief Executive of the UK Gambling Commission, believes the rapid expansion of the iGaming industry is a positive overall, but that their licensees must adhere to strict guidelines to maintain a safe gaming environment for all involved.
"We are pushing the industry to know its customers," said McArthur, adding that the report's findings suggest "consumers are demanding more of the gambling operators, and I would encourage them to continue to do that."
UK & Players Hold Operators Accountable
The rise in complaints equates to a jurisdiction and mass of players who are demanding accountability from operators, especially in the worst case scenarios. For example, one player by the name of Amanda filed a complaint after losing everything she'd ever worked for to an iGaming website that failed to take appropriate action, despite her showing very clear signs of exorbitantly compulsive behavior.
Amanda's addiction was so strong that when she gambled away all of her liquid assets, she sold her house to keep going. Over a period of several years, she lost a staggering total of £633,000. The operator that accepted her wagers, Jackpotjoy, showed gross negligence by failing to uphold the UK's social responsibility, anti-money laundering (AML) and know your customer (KYC) policies.
In its defense, Jackpotjoy said notices were sent to Amanda regarding her behavior, suggesting she utilize "deposit limits, cooling-off periods and alternative withdrawal methods; tools which Amanda was aware of and used during the time she played with us."
The UKGC was not satisfied with the operator's minimal intervention, arguing that such devastating outcomes should never occur, and that Amanda should have been cut off from placing real money online casino wagers. The operator's parent company, Gamesys, has paid well over £1 million in fines due to such accusations of gross negligence.
The hopeful theory is that the reported vast increase in online gambling complaints – as well as the UKGC's steep financial penalties – will drive operators to be far more responsible in the future.
#1 Canadian-Friendly Casino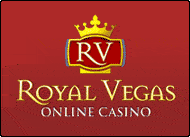 RoyalVegas.ca is our editorial pick for your specific gaming needs in 2022. Currently offering an entire suite of live dealer games, as well as a wide range of Canadian deposit options, RV truly offers a world-class gaming experience.