5 Aug
Apple Card Payments Coming to Canada in 2020
No cryptocurrency or gambling with Apple Card, set to arrive in Canada next year.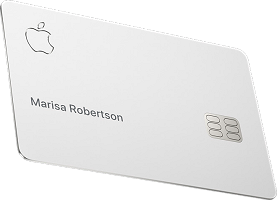 Smartphones and digital payment technology are two of the biggest electronic-related industries in the world right now. Consumers are constantly seeking and gaining access to faster and safer ways to pay over their mobile devices, whether it's in a physical retail store or a digital commerce setting.
Set to launch later this year in the US, and next year in Canada, Apple Card is poised to become the 'next big thing' in this area. Adopters of the new system will be able to utilize Apple Card payments for almost any service or merchandise imaginable. Almost… One business the company does not plan to accommodate in any way is gambling.
No Cryptocurrency or Gambling with Apple Card
Apple is marketing its new payment card as "a new kind of credit card" based on "principles of simplicity, transparency, and privacy." It is an extension, or rather an evolution, of the qualities people love most within Apple Pay, and it comes in two forms – a digital payment option maintained within your Apple Wallet app, and a custom-designed titanium card for your wallet.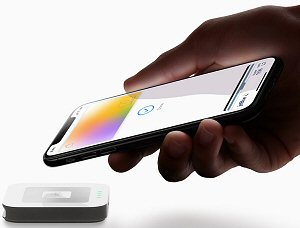 US sign-ups for the card won't open until later this month, so there's no detailed terms yet available from Apple. However, the company's cohort in all this – Goldman Sachs – has posted a Customer Agreement for the Apple Card that excludes certain types of purchases.
Specifically, transactions defined as "cash advances and cash equivalents" are not permitted. Within its definitions, this omits all use of the card for gambling purposes, including the purchase of digital currencies.
The agreement states:
"Cash Advance and Cash Equivalents" means any cash advance and other cash-like transaction, including purchases of cash equivalents such as travelers checks, foreign currency, or cryptocurrency; money orders; peer to peer transfers, wire transfers or similar cash-like transactions; lottery tickets, casino gaming chips (whether physical or digital), or race track wagers or similar betting transactions."
The agreement goes on to state the Apple Card may not be used for "Cash Advances or Cash Equivalents", among a few other things, like illegal purposes or any purchases that violate US sanctions.
What You Can Do with Apple Card Payments
Pretty much anything else goes, except, of course, using the Apple Card to pay off your Apple Card debt. The card offers consumers competitive introductory interest rates scaling from 13.24% to 24.24% depending on credit-worthiness, and market-based prime rates thereafter. However, paying off your bill on time each month eliminates the possibility of incurring interest in the first place. And unlike every other credit company in the history of credit cards, Apple actually encourages users not to incur interest.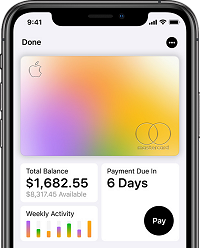 Instead of emphasizing the "minimum amount due", as most companies will, Apple emphasizes the accrued interest you're going to be stiffed with if you don't pay the full balance before the due date. For instance, on a $250 statement, the minimum due may be just $25. But if you only pay the $25, that leaves a $225 balance that will accrue interest. And if you're paying 20% interest, that $225 will increase $281.25 next month – more than your bill was originally.
Just imagine how high your bill will go if you continues playing the minimum $25 for several months in a row? You won't have to imagine it, because Apple will emphasize that growing statement for you. In this way, customers are encouraged to pay the entire amount each month, incurring no interest, or to at least pay enough to keep the payments manageable.
According to the terms, each monthly statement is due "at least 28 days after the close of each billing cycle". Your billing cycle will depend on the date you open your account, and you will not be charged any interest so long as the entire balance is paid by this date each month.
#1 Canadian-Friendly Casino

Jackpotcity.com  is our editorial pick for your gaming needs. Currently offering an entire suite of casino games, as well as a wide range of Canadian deposit options, JackPotCity truly offers world-class gaming.
About the Author
Adalene Lucas: is our jack of all trades here at DBC. She is a skilled coder, gambler, writer and webmaster. She lives in Manitoba where she enjoys the lush landscapes and camping near Tulabi Falls. Nature gives her inspiration to write. When she's not immersed in nature, her favorite words are "game theory". She lives with her husband and their two Labradors, Kophy and Whisper.