23 Jul
GTA Online Diamond Casino is Finally Open!
EXTRA! EXTRA! GTA Online Casino Now Open!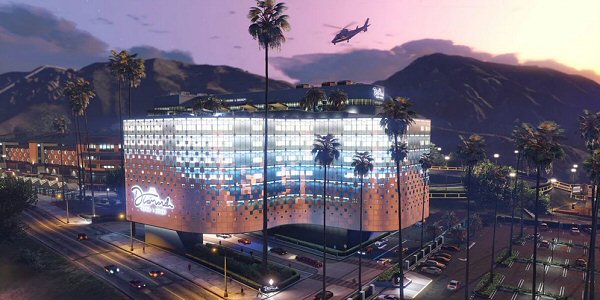 Grand Theft Auto V, or as it's best known, GTA V, has been a fan-favorite of video gamers since its initial release in 2013. It is by far the most immersive, violent, raunchy and graphically kick-ass version ever released by Rockstar Games. Its success has been so phenomenal, the company hasn't bothered making a new GTA game since, instead focusing on updates and enhancements to the revolutionary GTA Online environment.
In 2015, the rumors were heavily circulating that there would eventually be a GTA V Online Casino opened within the game. A casino building was located on Vinewood Park Drive in East Vinewood, Los Santos, and although purposely inaccessible, there was a navigational glitch that allowed knowledgeable users a peek inside. Those with the know-how and free time to scour the source code were able to find evidence that crude betting options were embedded in the code, but disabled.
GTA Online Casino, From Rumor to Reality

Based on the evidence, and the "Opening Soon" banner gracing the building's facade, we all knew the Vinewood Casino would open one day. Then on June 6, the banner disappeared, replaced by construction barriers outside the entrance. A week later, more construction props appeared, and that evening, Rockstar Games made the announcement on Twitter:
"Opening soon: A luxury casino in the heart of Vinewood…"
Another week passed before more construction props landed outside the property, followed by another Twitter update that revealed a name change for the Vinewood location. It would launch as The Diamond Casino & Resport. And so it did on July 18, 2019, giving players of GTA Online access to a fully functional virtual hotel and casino complete with a variety of favorite table games.
GTA's Diamond Casino & Resort Open for Business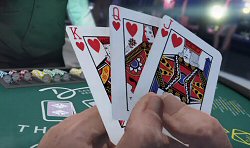 There's loads of activity going on within the casino, including a new property, new missions, a variety of resort amenities to partake in, and of course the ability to play casino games – six different types to be exact. For your wagering pleasure, choose from Slot Machines, Blackjack, Roulette, Three Card Poker, Lucky Wheel, and a horse race betting option known as the Inside Track.
Playing the Lucky Wheel offers a range of prize options – everything from cash, to in-game clothing, to GTA super cars. Each week, a different super car is featured on the casino's showroom podium, representing the car that can be won at the time. Opening week the podium features the Thrax, a Legendary Motorsport vehicle similar to the real-life Adder and valued at $2,325,000.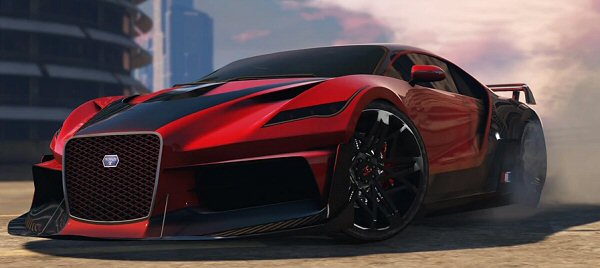 Coming down the Rockstar Games newswire, the creator's encourage everyone to download the update and get to gaming in the new GTA Online casino: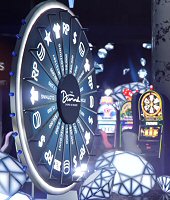 "If you're looking to dive into the action, the casino floor has a selection of activities to enjoy. Play against the house using Chips in Three Card Poker, Blackjack and Roulette. Slot Machines with a variety of prizes are also at your fingertips, while Inside Track offers a lounge to watch and cheer along with friends as the drama of virtual horse racing unfolds. Spin the Lucky Wheel in the lobby for chips, cash, and clothing or even the new Truffade Thrax supercar that can be found whirling on the podium during opening week. And be sure to check back each week to see what new high-end vehicle can be won."
#1 Canadian-Friendly Casino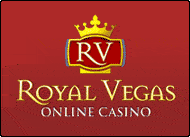 RoyalVegas.ca is our editorial pick for your specific gaming needs in 2022. Currently offering an entire suite of live dealer games, as well as a wide range of Canadian deposit options, RV truly offers a world-class gaming experience.