19 Jul
Loophole for Otherwise Illegal Online Casino Bonuses
Online casino software firms find loophole in regulatory bonus restrictions with slot systems that allow RTP alteration.
The UK is considered the proverbial God Father of remote gambling regulation. The region was among the first to lay down a respectable framework for regulating the industry. The UK Gambling Commission (UKGC) is continuously imposing stricter laws geared towards player protections and operator responsibility. The jurisdiction demands compliance, and is quick to slap 7-figure fines on any operator – no matter its age, size or fame – if found to be in violation of the UKGC's scrupulous code of conduct.
Setting a benchmark for all others to follow, operators have every reason to abide by the laws of this great and bountiful iGaming jurisdiction. But doing so becomes harder and harder with each passing year as the noose of licensure becomes ever tighter. One of the main areas of contention for existing licensees is a recently invoked statute that limits online casino bonuses to a one-time, new-player-only restriction.
As any follower of the global iGaming industry knows, this is one of most competitive businesses the world has ever seen. For nearly twenty years, bonus promotions were the key to success. New player promotions helped to drive traffic into a site, while continuous bonus offers aided in the retention of loyal clientele. But the UKGC's regulator model no longer allows for for this.
Online Casino Software Firms to the Rescue
Fortunately for online casinos, they may not have to deal with this issue any longer. At least, not until the UKGC amends its regulations to prevent iGaming software firms from delving deeper into their latest trend of built-in RTP interference.
It's a topic of great debate – one that has me wondering just how legal the practice is to begin with. But I have to assume major software brands like Playtech and Pragmatic Play have already gone over the new feature-rich slot models with their legal team to ensure what they're doing doesn't violate any existing laws.
Playtech's Game Modifier Technology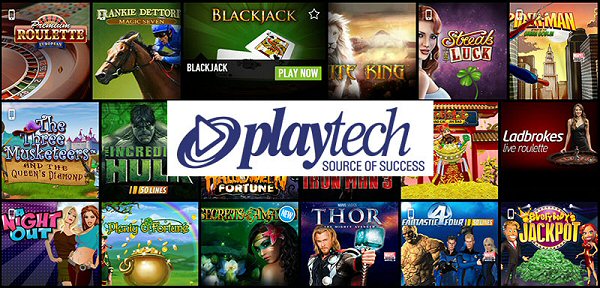 The first company to announce this new built-in bonus model was Playtech. Late last year, they quietly tested the software within the release of their Justice League Slot. They hinted at its capabilities in February at ICE 2019. Then last week, following a successful pilot program, they announced the official launch of the new Game Modifier system with the release of Space Digger.
In a press release announcing the new game and modification engine, Playtech called its Game Modifier protocol a unique "marketing tool" that offers "a range of potential applications, such as rewarding VIPs, tackling churn or attracting lapsed players to return by boosting their engagement and entertainment levels."
Application of the new Space Digger Slot gives Playtech's casino operators the option to "offer players an additional stacked wild during the Free Spins bonus round for even greater win potential."
Correct me if I'm wrong, but isn't this giving casinos the power to alter the RTP of a slot machine with the push of a button? That's a scary thought in this journalist's opinion. And isn't inducing absent players to return and bet more a violation of player protection policies? Only when it means offering a direct bonus. Higher RTP games may be different enough to sail under the radar.
Pragmatic Play's Enhance™ Suite

Playtech isn't the only iGaming software giant taking advantage of this potential loophole in the UK's online gambling laws. Just four days after Playtech's announcement hit the news wire, Pragmatic Play lauded the launch of a similar product they call the Enhance™ engine. That company is preparing to release a new segment of games, aptly titled the Enhance™ Suite.
Pragmatic is describing its new system as providing "gamification tools" that give licensees the ability to control "five key areas". They including:
Increasing game performance
Optimizing player engagement & retention
Boosting revenue
Adding value
Maximizing player & operator success
Once again, we can look at that fist attribute and find a potential problem in the equation – increasing game performance. The ability to alter game performance at all is something players have always been suspicious of casinos having the right to do.
Whether players will accept this new standard of slot machine modification / enhancement will depend greatly on how well online casino software companies are able to market the new tools. How long they're able to get away with it will depend on how the UKGC views their circumvention of existing legal restraints regarding online casino bonuses.
#1 Canadian-Friendly Casino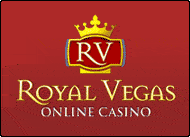 RoyalVegas.ca is our editorial pick for your specific gaming needs in 2022. Currently offering an entire suite of live dealer games, as well as a wide range of Canadian deposit options, RV truly offers a world-class gaming experience.