9 Jul
At 79, $500k Lotto Max Winner Focusing on Family
BC woman learns how to win the Lotto Max. Check your tickets!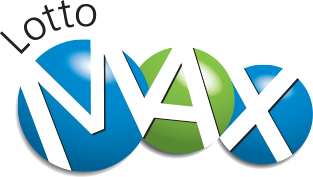 Countless men and women have pondered the mysteries of winning the lottery. Is there some special algorithm that, if ever unraveled, will give us insight to the next winning numbers? Is it based on karma, fate, how many tickets you buy? No. These factors have no qualitative control over your odds.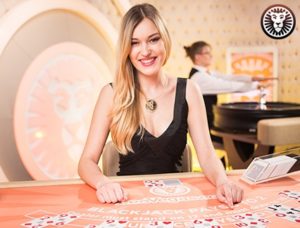 Since its inception in 2012, LeoVegas has been recognized several times for innovation in the gaming industry. With no less than 15 awards, it has established itself as the hub of real money gaming entertainment in Canada.
Since then LeoVegas has expanded its portfolio of offerings, the most notable addition being a high-end "live dealer casino". To accomplish this feat, LeoVegas invested in state of the art technology, including real time camera systems coupled with top of the line security systems to mimick the brick and mortar casino feel online; and with the most attractive dealers you have ever seen.
LeoVegas covers the entire pantheon of classical games from slots, table games like blackjack, video poker, progressive slots, scratch cards, to casual games. The games are powered by Playson, slick and easy to use software, which offers the whole gamut of a premium gambling experience.




Recommended by Editorial Team for 2020
Buying ten thousand Lotto Max tickets (at $5 a pop, that's $50,000 btw) isn't going to put a dent in your 1 in 28,633,528 chance of winning. The lottery really is about luck. If you buy a ticket, and you get supremely lucky, you might win it. But as a 79 year old woman from Nanaimo, B.C. recently learned, there is one more very important step; so important that you can't possibly win without it…
Gurmail Sidhu Learns How to Win the Lotto Max
It seems like such a simple thing, but it's one often overlooked by so many people. It is, in fact, the reason why so many winning lottery tickets go forever unclaimed. Gurmail Sidhu figured it out. In order to win the lottery, you must check your tickets.
Ms. Sidhu won't neglect to do that anymore. As it turns out, she was walking around with hundreds of thousands of dollars owed to her for nearly an entire month, never the wiser.
The Nanaimo senior purchased her ticket in the days leading up to the Lotto Max drawing held June 7, 2019. Immediately following the drawing, the British Columbia Lottery Corp (BCLC) reported that a winning ticket was purchased in Nanaimo, and the local news was sure to mention it, but day after day, week after week, she went about her business as usual. And then it happened…
As the lucky lotto winner told BCLC officials at the claims centre, "While I was at the mall to see the dentist, I decided to check my tickets. I saw a lot of zeroes, and asked my son to look. I don't have words to describe it."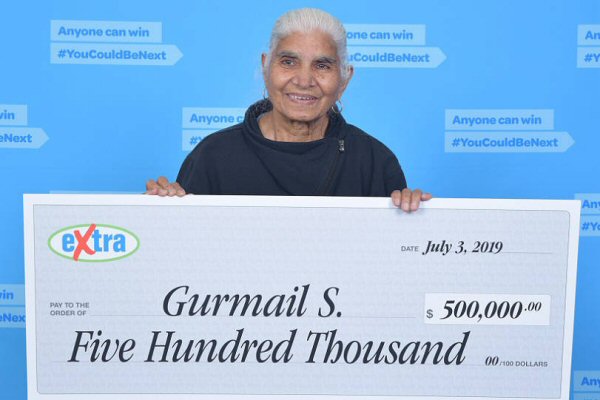 Lottery Winner to Focus On Family
Gurmail said she cant wait to share her newfound fortune with her family – the very family that brought her to Nanaimo in the first place. She spent the first half of her life in her native homeland of India before moving to Canada. She lived in Terrace for a while, then moved to Surrey, before settling down in Nanaimo just eight months ago so she be closer to her daughter, who needed help raising newborn twins.
As any parent will tell you, twins are a double-trouble bundle of joy, and a little extra money can go a long way in making that gift easier to enjoy. That's exactly what Ms. Sidhu is hoping to bring to her family after matching all 4 extra numbers in the Lotto Max draw, worthy of a $500,000 payout.
That's what makes the Lotto Max lottery drawing so unique compared to other games. Its name is derived from the fact that the primary prize, which requires the matching of 7 numbers, is capped at $60 million. Once the jackpot exceeds that amount, players are eligible to win a $1,000,000 Max Millions second chance drawing, and the "Extra" $500,000 for matching 4 numbers in the Extra draw. The odds of winning that half-million are 1 in 3,764,376 – still no walk in the park, but a far cry better than the odds of collecting the Max Millions or full Lotto Max jackpot prize.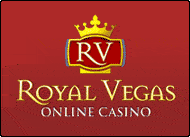 Royal Vegas is our editorial pick for safe Canadian gaming. Currently offering a good range of Canadian deposit options, everything from prepaid gift cards, to eCheck, instadebit and visa/mastercard. That, and a world-class gaming experience, with countless table games, strong variety, and even live dealers. The brand has been in the business for a decade long.