8 Jul
Will 3D Games Spell End for Classic Reel Slots?
Classic slots to become obsolete with new 3D slots games – or maybe not.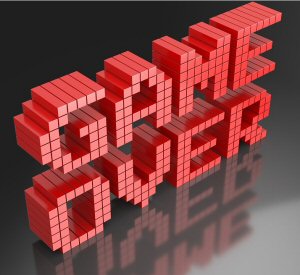 Online gaming has come a very, very long way since the turn of the millennium. Soon after, it became firsthand knowledge that mobile gambling would reshape the industry as we know it. It took years for that to happen, but it has, and it continues to gain lightning-speed momentum as we approach the next decade of gaming.
This time, technology is heading in the direction of 3D quality, with virtual reality (VR) and augmented reality (AR) at the reins. Creators have barely scratched the surface in terms of capabilities. So few 3D games have come to market yet, but they are coming. One fear nesting in the shadows is that classic reel slots will fade away, but most agree…
New 3D Slots Games Won't Engulf Classic Slots
These new games are fantastic. Their graphics are amazing. The level of immersion they bring to the table is unparalleled. But as more online and mobile gamers learn to appreciate the experience of 3D gaming, won't it spell the end for the older, classic slots games?
Traditionally, that's how technology works. As new advancements are made, and better products come to market, the older versions become obsolete. No one wants a Nintendo Gameboy anymore. Sure, they have some nostalgic attraction, but they no longer occupy hours of the day the way mobile games do. Thus, while they still exist, Nintendo doesn't make them anymore, and no one really goes out looking for them.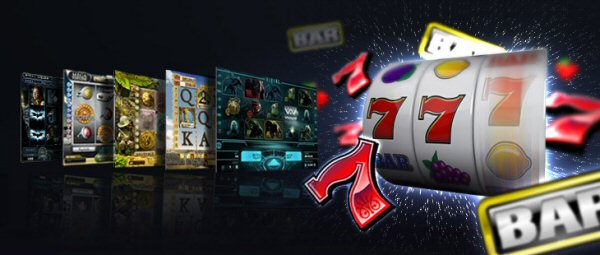 But the same cannot be said of slot machines. After a century of innovation, classic slots have yet to be engulfed by any new inventions. When 5-reel slots came along, they offered another way to play at the casino, but they were no threat to 3-reel classics. It was feared that video slots would wipe them off the map, but that didn't happen either.
I honestly believe that 3-reel slots are here to stay. In fact, I wouldn't be surprised if they take on a 3D layer of their own. Can you imagine putting on a VR headset and spinning a trio of fruit-filled reels that cascade cherries, lemons and grapes from the heavens? I can, and the more I think about it, the more I wonder why it hasn't been done already?
Waiting for the Masses to Embrace Technology
Only a few digital slot creators have taken the initiative to put a 3D/VR product on the virtual shelves. Evoplay was quick to market with its Necromancer VR slot, and it showed off a lot of capabilities, but it left a lot to be desired in streaming entertainment. NetEnt's teased us with the comical Jack's VR World Slot at ICE 2016.
Then in 2017, NetEnt promised to deliver a VR recreation of their most popular game of all time, Gonzo's Quest. Now more than two years later, the anticipation for the Gonzo's Quest VR Slot is at an all-time high. It's due for release this October, and is sure to be a much better driver for future representation than anything before it.
Most of all, it's not the creators that have to put these games out, but the players that have to embrace them. As with all new technology, innovation is slow and expensive. Most brands aren't willing to infuse such a large budget into a product that hasn't been proven successful yet. But that's what the industry's pioneers are there for. Companies like Microgaming and NetEnt have driven online and mobile gaming for more than two decades, and I have no doubt they will be the premier catalysts that bring new 3D slots games into the limelight in the fast-approaching 2020s.
#1 Canadian-Friendly Casino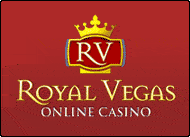 RoyalVegas.ca is our editorial pick for your specific gaming needs in 2022. Currently offering an entire suite of live dealer games, as well as a wide range of Canadian deposit options, RV truly offers a world-class gaming experience.