2 Jul
Employment a Walk in The Parq Vancouver
Over a dozen hotel, restaurant and casino jobs available now at The Parq Vancouver.
There are millions of different jobs out there, all waiting for the right person to fill them; everything from fry cook to marine biologist. But the fast food industry is the catalyst of teenage affluence, and you'll need targeted degrees to break into aquatic sciences.
If your burger-flipping days are behind you and you've got a family to raise, why not consider a career in the hospitality industry under the ceiling of a major luxury hotel brand? If you think I'm crazy, think again. The Parq Vancouver has posted 16 job openings in the last month, serving multiple areas of operation.
Parq Casino Jobs Available

In the last four weeks, The Parq has listed four employment opportunities in its casino, ranging from typical to special services departments. They include:
Director of Table Games
Known throughout the industry as a "pit boss", the director of table games has a lot of responsibilities and requires a minimum of 5 years experience in table games management.
See the full job listing.
Senior Government Relations Specialist
This person is essentially a public relations specialist who lobbies the company's interests to influential political figureheads. Got what it takes to rub elbows with elected officials?
See the full job listing.
Talent Acquisition Specialist
Taking on this role means you'll be in charge of booking the casino's performances. Attracting the hottest musical groups, Hollywood comedians and Vegas magicians takes a special grade of charm and charisma.
See the full job listing.
Parq Hotel Jobs Available
There are 9 positions in the hotel and guest services department posted in the last month. Their titles are pretty self-explanatory, so have a look and click the linked job titles to learn more.
Hotel Engineer – Maintenance and repair technician
Dishwasher – Part-time
Housekeeper – Cleaning guest rooms
Group Housing Coordinator – Manage guest reservation
Banquet Server – Part-time
Associate Event Manager – Event document preparation and coordination
In-Room Dining Server – Room service delivery
Registered Massage Therapist – Part-time
Overnight At Your Service Agent – Telephone-based guest assistance services
Food & Beverage Jobs Available

Four versatile positions have been posted in the last month for several restaurants and bars at The Parq Vancouver. They include:
Manager, D6 Bar & Lounge
Managing a bar with fast-pace service and upscale atmosphere is a big job with great responsibilities. At the least, you'll need natural leadership skills and 3+ years F&B management/supervisory experience.
See the full job listing.
Bartender, D6 Bar & Lounge
Social skills and a flair for mixology will get you everywhere here!
See the full job listing.
Shift Lead, BC Kitchen
The shift lead supervises of all staff members and ensures complete customer satisfaction. 1+ year supervisory experience required.
See the full job listing.
Sushi Cook, The Victor
If you love cooking, prepping and cleaning up in the kitchen, and have at least a reasonable familiarity with Japanese cuisine, The Victor is hiring!
See the full job listing.
Employment Perks at The Parq
Employees of The Parq Vancouver have a lot to look forward to. Benefits include private health and dental coverage for the whole family. All staff members are eligible to receive guest service and luxury culture training to help them climb the ladder of success within the company. And as an added perk, all employees receive discounts throughout the property, including all 8 restaurants, the hotel and spa.
#1 Canadian-Friendly Casino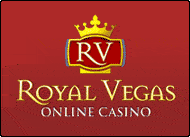 RoyalVegas.ca is our editorial pick for your specific gaming needs in 2022. Currently offering an entire suite of live dealer games, as well as a wide range of Canadian deposit options, RV truly offers a world-class gaming experience.