6 Jun
Top Three Microgaming Slots are Oldies but Goodies!
The best Microgaming online slots games still getting better with age.
Online gaming is a mysterious thing in so many ways. In an industry where technology is constantly progressing, we always expect the next big thing to be just around the corner. The newer the better! Am I right? Not necessarily. In fact, some of the global online casino community's most popular games of today were created long, long ago.
I was looking through the statistics among Microgaming's immense portfolio of slot machines recently where I came across an interesting fact. The top three Microgaming slots in June 2019 are some of their oldest creations. The newest among them just celebrated its 8th anniversary last month, while the oldest will become an official teenager this November.
If games that old can still be so popular today – so popular they are all among the online casino industry's top 40 slot machines ever created – it speaks volumes for the overall quality of Microgaming's portfolio. So without further ado, let's take a closer look at…
The Best Microgaming Online Slots Games
The following are the three Microgaming-developed slots titles that are indexed the highest by online casinos, and played the most often by members of those iGaming operations, in order of customer appreciation.
Immortal Romance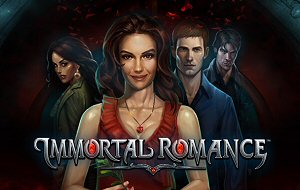 This game was released in May of 2011, when the buzz surrounding the Twilight Saga movies was at its peak. As such, the societal vampire theme was an instant hit with fans. But as we all know, a popular theme is not enough to keep a game at the top of the favorites list for long.
Immortal Romance maintains its high esteem by providing a range of lucrative features. Most of its fans appreciate the 'player's choice' bonus that allow them to select their own free spin features once each has been triggered naturally. This keeps players spinning the reels longer, while the darkly seductive and wholly immersive theme does wonders for entertainment value.
Mega Moolah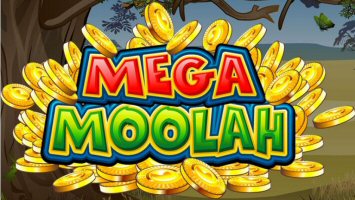 Anyone who knows what a progressive slot machine is has surely heard of the famous Mega Moolah, a.k.a. The Millionaire Maker Slot. Microgaming first launched this game back in 2006, and its momentum grows stronger and stronger with each passing year. To date, the game has paid out over $1 billion in prizes, creating 55 instant millionaires and paying more than $5 million on average per mega-jackpot strike.
The Mega Moolah has even been known to strike twice in a very short period of time. Back in 2014, it paid out 3 times in just 12 days! In the last 13 years, it's built a reputation for making a new millionaire once about every 9 weeks. What's not to love?!
Thunderstruck II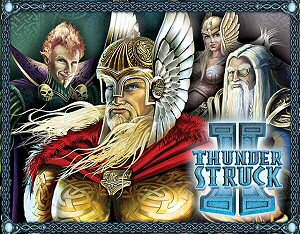 Unveiled in May 2010, Thunderstruck II was one of the very first 243 ways to win slot machines released by Microgaming, having pioneered the concept the previous year. The Norse Mythology theme has always been a popular one, and Microgaming really struck the hammer on the nail with this one!
The game offers a multitude of unique and lucrative features, each inspired by one of the legendary Gods, Odin, Thor, Loki and Valkyrie. It's playable for as little as $0.30 per spin and offers a supremely high max payout of 2.4 million coins. Microgaming updated the title a few years back to HTML5, ensuring seamless optimization with all the latest an greatest desktop and mobile operating systems, and in doing so, ensured one of the best Microgaming online slots games will not soon be forgotten.
#1 Canadian-Friendly Casino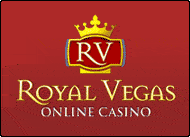 RoyalVegas.ca is our editorial pick for your specific gaming needs in 2022. Currently offering an entire suite of live dealer games, as well as a wide range of Canadian deposit options, RV truly offers a world-class gaming experience.