23 May
Forget Casino Dealing – I Want to Be a Pit Boss!
Learn what it takes to become a casino pit boss in today's fast-paced gaming industry.

Working in the casino industry isn't that difficult. So long as you are of legal age limit and have no criminal background, there are plenty of entry level positions. You could be a server, a custodian, a cashier, a valet parking attendant.
If you have aspirations of becoming a pit boss – maybe you're already a dealer and want to know what it takes to move up the ladder – you've come to the right place. Today we're going to discuss…
What it Takes to Be a Casino Pit Boss
The pit boss is the king of the casino floor. They manage all aspects of their allocated table games area. For players, this person is in charge of monitoring all cash/chip exchanges, tracking player club member transactions, and handling any disputes that may arise, as well as identifying and confronting cheaters, and doling out comps to those they deem worthy.
They're also in charge of the employees in their section, which means a lot of paper work, like writing up dealer schedules, overseeing shift changes, managing PTO and vacation time, etc. It also means training new employees, monitoring the conduct of dealers, and resolving any issues therein. Being of managerial status, any unforeseen issues that may arise are also within their jurisdiction of resolution.
As you can imagine, being a casino pit manager isn't an easy job. If you don't have natural leadership skills, a keen eye for observation, or a knack for handling multifarious situations under pressure, this may not be the job for you. If you do possess these talents, be sure to consider the long road you'll need to travel before such a promotion can become available.
Climbing the Ladder – Dealer to Pit Manager
There's a 5-level chain of command on the casino floor, and you'll most likely need to flourish in all four of the first positions before being crowned pit boss. It goes like this:
Table Games Dealer: Dealers are the lowest rung on the ladder. They usually get minimum wage, relying on tips to make a decent living.
Dual-Rate Dealer / Floor Supervisor: In this position, you'll have a split role, spending about half your time dealing tables, and the other half as an assistant to the Full Floor Supervisor. This is the job given to dealers who want to be promoted to supervisor.
Full Floor Supervisor: This is the lowest level of management positions on the casino floor. It's a good place to be, comparatively speaking. You'll be watching over 4 to 6 tables and get paid salary to do it.
Dual Pit Manager: The final step before ascending the throne, this is essentially the training position for soon-to-be pit bosses. Your role is pretty much the same at Supervisor, except that you get paid more and you'll be taught the ropes for pit boss.
Pit Manager / Pit Boss: Here it is – top dog! In this role, you'll supervise an entire table section of the gaming floor.
It's Not All Sunshine and Roses
As I said, it's no easy job. The negative side effects of working in a casino are many. Even as a dealer, you must become accustomed to the constant noise of slot machines, the stuffiness that comes with such large crowds, and the fact that there are no windows to remind you there's a real world beyond those walls.
You'll be interacting with everything from belligerent (and sometimes violent) drunks to homeless individuals begging customers for change on a daily basis. And that's just the random features of the job description. But if you've got what it takes, the position cam be very rewarding, monetarily and otherwise.
#1 Canadian-Friendly Casino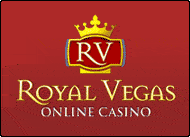 RoyalVegas.ca is our editorial pick for your specific gaming needs in 2022. Currently offering an entire suite of live dealer games, as well as a wide range of Canadian deposit options, RV truly offers a world-class gaming experience.