15 May
25 Year History of Ontario's Caesars Windsor
Caesars Windsor Casino reflects on 25 years as Ontario's first gambling hall and #1 tourist destination.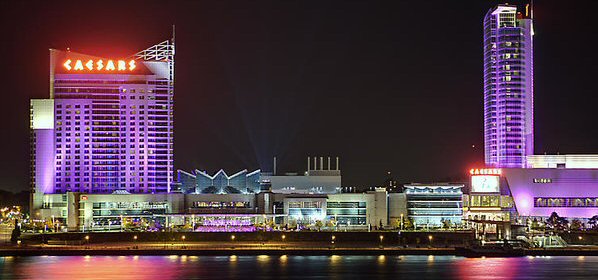 Anniversaries are always a special event, when we celebrate the founding of something special. Whether it be a birthday, a wedding anniversary, or the grand opening of a since-popular edifice, there's no better reason to gather in merriment, eat cake, and toast evening's honorable mentions.
Next weekend, countless will gather at Ontario's Caesars Windsor, where all are invited to join in the celebration of the casino's 25 year anniversary. It's not an official party, and you don't need to bring a gift. There won't be free cake or champagne either (thanks to Ontario's 'no free alcohol' laws). But who needs dessert or booze when there's thousands of dollars in cash and up to 15x multiplied rewards points to be had?
Caesars Casino Windsor Anniversary Promotions
The month of May is steaming with promotional value at Ontario's number-one tourist spot. The Caesars-owned casino is hosting a $75,000 cash giveaway and special reward credit multiplier days throughout the month.
GTD $75k Giveaway
Although the official 25 year anniversary will occur on Friday, May 17, 2019, Caesars is scheduling its big celebration event for Saturday, May 25 – a superb time for travel and festivities, and a major holiday weekend for our American neighbors.
All month long, members of the Caesars Windsor rewards club have been earning entries to this exclusive prize drawing. As of May 12, players have been earning double entries to the cash drawings, and will continue to do so right up until the official drawings take place. Those drawings will be held every hour, on the hour, from 5:00pm-10:00pm on May 25, 2019.
The first five winners (5-9pm) will receive $5,000 each, while the grand prize winner (10pm) receives $50,000. Note that participants must be present at the casino at the time of the drawing to win.
Reward Credit Multiplier Days
Tuesdays are great days to visit the casino this month. All day May 7, 21 and 28, VIP rewards members (Gold and above) will receive multipliers of 5x and up on all eligible game play in the casino. The following VIP levels and credit multipliers will apply:
Gold VIP = 5x Multiplier
Platinum VIP = 7x Multiplier
Diamond VIP = 10x Multiplier
Seven VIP = 15x Multiplier
Sunday, May 19 is the final day for all all rewards card carriers to reap the rewards of multiplier days. On that day, every member who swipes their rewards card to play will receive a 10x credit multiplier.
25 Year History of Ontario's First Casino
No one remembers the official grand opening of Caesars Windsor quite like Caesars Entertainment's Region President and Head of Gaming and Entertainment at the Ontario, Canada facility, Kevin Laforet. He's been with the casino since day one, starting out as the property's Chief Financial Officer.
Laforet's stomach was teeming with butterflies in the days leading up to May 17, 1994; the day Ontario, Canada's first casino opened its doors to the public. When he witnessed the amount of visitors that turned out – a line so long it wrapped all the way around the building – all of the tension melted away.
The casino wasn't always situated in its current location. It started out in a much smaller, 50,000sq-ft building – the former Art Gallery of Windsor, which was itself previously the home of a brewery. The gallery was renovated to house a 3-story gaming floor, equipped with several thousands slot machines and 80 table games. There was also a small gift shop, but little else, as the true destination resort spent two years under construction across the river from Detroit, Michigan.
In 1998, the operation moved into its current home, and in 2003, Mr. Laforet was promoted President and CEO. Caesars Windsors is, to this day, the number one tourist destination in Ontario, attracting an estimated 3.5 million visitors per year.
"We are at a good spot," comments Laforet. "I like to say we've stabilized the patient with all of the different changes and challenges we've gone through — the future's bright, but it will continue to be a very competitive market."
#1 Canadian-Friendly Casino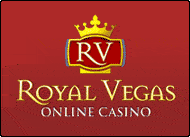 RoyalVegas.ca is our editorial pick for your specific gaming needs in 2022. Currently offering an entire suite of live dealer games, as well as a wide range of Canadian deposit options, RV truly offers a world-class gaming experience.