7 May
Kwartha Downs Race for More Gov Funding
Shorelines Slots and Kwartha Downs ponder a questionable future with horse racing in Ontario.

Historically, any business that experiences greater expenses than revenue is an unprofitable one. Without a profit, the business owner cannot afford to sustain operations. It closes down, making room for something more practical to open in its place.
With this in mind, some would say the horse racing industry is an integral part of Ontario's culture; an industry thriving on decades upon decades worth of popularity. But is it fair to call an industry productive when it relies upon millions of dollars worth of annual government funding to survive? Somehow, following year after year of unremunerative operation, horse racing tracks all over Canada remain open.
Like so many others, Kwartha Downs has been in this very position for quite some time now. And, like so many others, the original solution was to attract additional patrons by providing further gambling activities. OLG slots facilities became the norm, wherein slot machines were installed to supplement flagging revenue. But this too has been ineffective in resolving the problem.
Despite the additional revenue pouring in from slots facilities, horse tracks continue to cost government millions of dollars each year. Now, with the racing season about to kick off in Fraserville, proving the viability of the horse racing agenda has become vital to the property's survival.
Kwartha Worthy of Horse Racing in Ontario?
Beginning with the facility's opening night races, to be held this Saturday, May 11, Kwartha Downs will have exactly two years – or rather, two racing seasons – to prove its viability to Ontario Racing. What happens in the 2019 and 2020 seasons will determine its future in Ontario.
For the moment, Ontario Racing is providing the race track with $6 million to cover purses and operational costs. That funding is good for both seasons. But once the 2020 races are complete, if Kwartha can give the province and its racing industry no clear sign of a successful future to come, the property will close.
As things stand now, only the Shorelines Slots at Kwartha Downs are profitable. However, the losses experienced by the track are far more than the profit its adjacent mini-casino is bringing in. And according to the property's license agreement, the slots parlor cannot exist without the racetrack. Thus, if the horse racing facility fails to prove its worth, the slots will go down with it.
Observant readers may remember that the slots at Kwartha Downs were given an extended lease on life already. They were supposed to be removed and transferred to the new Shorelines Slots in Peterborough in Spring 2018. Instead, General Manager Orazio Valente and others fought to keep the track afloat, securing a lifeline from Ontario Racing in December.
Two Years To Shape Up or Ship Out
That agreement with Ontario Lottery and Gaming (OLG) and Great Canadian Gaming (GCG) is allowing Kwartha Downs to keep 150 of its gaming machines; at least, for now. While those games continue to draw customers and keep revenue flowing, it's the $6 million from Ontario Racing that keeps the track alive. But beyond 2020, the facility's future is uncertain, to put it mildly.
"Their success will be our success and their failure will be our failure," explains Kwartha Downs General Manager Orazio Valente in the simplest of terms. He says whether Kwartha will receive a slot machine rental extension beyond 2020 is entirely up to GCG. Thus, it's imperative the gaming facility successed over the next two years.
"I cannot see a financial path forward where we have any type of horse racing, at any facility let alone this one, without a casino paying rent or providing funds," Valente told the media during this week's qualifications.
Valente assured everyone of his commitment to fighting for the future of Kwartha Downs. However, he alone cannot make it happen. It will require partnerships with equestrians They must agree to help promote the sports and race their horses at the track in Fraserville. Failure to entertain the crowd with competitive races will, no doubt, spell the end of Kwartha Downs and its Shorelines Slots facility beyond the 2020 racing season
#1 Canadian-Friendly Casino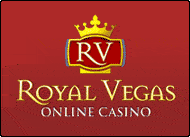 RoyalVegas.ca is our editorial pick for your specific gaming needs in 2022. Currently offering an entire suite of live dealer games, as well as a wide range of Canadian deposit options, RV truly offers a world-class gaming experience.