2 May
Joker Millions Progressive Slot Pays Not-So-Laughable €3.1M
Yggdrasil's Joker Millions Online Slot pays €3.1 million at Betsson Casino.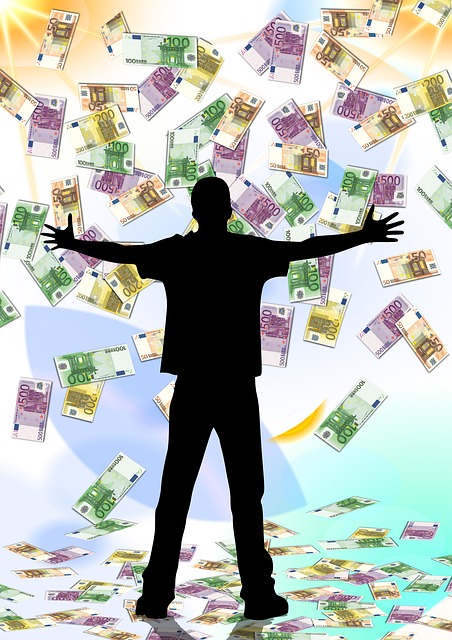 I've known plenty of people who feel that progressive jackpots are a joke. Millions of dollars accumulating over long periods of time; the odds of unleashing that money so incredible that the thought of winning is laughable. It's not an uncommon notion, and one that many jackpot winners share prior to their sudden acquisition of wealth.
Odds are the member of Betsson Casino who was laughing all the way to the bank mid-April felt the same way. Or not. Who knows? What we do know is that this player is celebrating a staggering bank deposit worth more than €3.1 million thanks to Yggdrasil's Joker Millions progressive jackpot.
Joker Millions Online Slot is No Joke!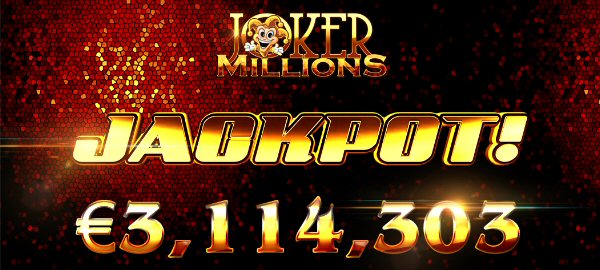 The seven-figure payout took place two weeks ago on the evening of Thursday, April 18. The lucky player was spinning the reels of Yggdrasil's most famous progressive game, Joker Millions. All of a sudden, the most lucrative assembly appeared, wherein all positions on the reels are covered in jokers.
The reward for this assemblage was a cool €3,114,303.
Very little information is available on the winner. And I certainly can't blame them for desiring anonymity. Thanks to a brief congratulatory press release from Yggdrasil Gaming, we do have a few details worth sharing. The player was using his laptop at the time, betting €1.25 per spin when the progressive struck. Not a bad investment for a 2.49 million per cent profit!
Joker Millions Progressive Slot Stats
This game has been racking up some impressive statistics since its initial launch on April 1, 2015.
(April Fool's Day… Joker… Coincidence? Doubtful. Good one, Yggdrasil!)
This latest payout marks the 11th release of its progressive jackpot prize. As such, the online slot is averaging a release of €2,932,059 per strike every 17-1/2 weeks.
Last month's €3.1M payday is far more lucrative than the game's smallest jackpot of €460,052. On the other hand, it's not even half the game's highest payout of €7,831,370. That record prize was awarded in November 2018 to a Swedish member of LeoVegas Casino.
Congrats To Betsson's Latest Millionaire
The winner himself may not want to speak up, but executives at both Betsson Casino and Yggdrasil Gaming were eager to publicize their sentiments.
"We're delighted to see one of our players win a massive sum of money," comments Betsson Gaming Manager Karolina Majewska. "This shows the power of high-quality progressive jackpots such as Yggdrasil's Joker Millions, and the excitement they create. I want to extend my huge congratulations to the winner from everyone at Betsson."
Yggdrasil CEO Fredrik Elmqvisthad reciprocates those sentiments. "To have yet another huge jackpot fall is amazing," he says. "I'm pleased that we're able to reward loyal Yggdrasil slot fans with gigantic prizes. This is a real Easter treat and we're thrilled it's happened on a Betsson site, one of our longest standing partners."
#1 Canadian-Friendly Casino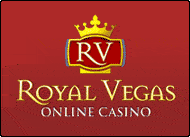 RoyalVegas.ca is our editorial pick for your specific gaming needs in 2022. Currently offering an entire suite of live dealer games, as well as a wide range of Canadian deposit options, RV truly offers a world-class gaming experience.