25 Apr
When it Comes to Casino Game Choice, the Older the Better!
There's nothing better than good old fashioned casino games!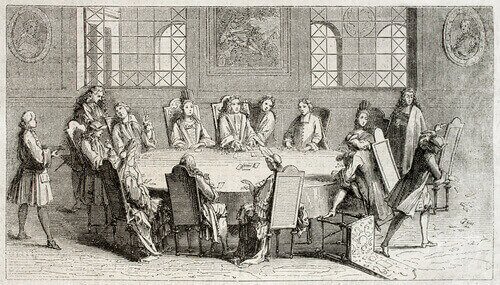 Take a stroll down the casino industry's version of memory lane, and the games don't change much. At least, not the most popular variety. Most casino table games have been around for a hundred years, if not several hundred. Slot machines have been spinning away since the late 1800s. After all this time, these games continue to be the favorites of casino goers.
It's not that games manufacturers have no imagination. They are constantly coming up with new games. Unique card game rules and fresh slot machine features are rolling hot off the factory lines all the time. The problem is, those games have never been able to compete with the originals.
There's Nothing Like Good Old Fashion Casino Games!
Why is it that these classic games are so beloved by the masses? It's a combination of things, really. They're easier. They often pay out better. They're familiar to everyone of adult gambling age. And being so technologically advanced society, it doesn't hurt that they're the most popular offerings of live dealer casinos either. Keep reading for a more comprehensive explanation of why older titles are often the most popular casino game choice.
Older Games Carry Simpler Rules
Today's newer games are so much more complicated than the casino games of old. Classic Blackjack has simple rules that anyone can understand. Today's "modern" blackjack games have impossible progressive jackpots, convoluted side bets and/or strange rules that appear the benefit the player, but are always offset by terrible variations, like a natural blackjack paying less than 3:2, or dealer push on 22.
The same goes for slot machines. In the old games, players lined up 3 symbols like a tic-tact-toe pattern to win. There was no question whether a spin went well, and when it did go well, you won an amount equal to or higher than what you bet. Today's games are so mixed up. You can bet $1 and win $0.10, and the machine goes nuts like you've hit a jackpot. You have to read a text book of information to know what's really happening.
Lower the House Edge than New Casino Games
Most table games fit into this conundrum of inequality. The older the game is, the lower the house edge is likely to be. Like the blackjack example above, the classic game has a mere edge of about 0.3% with basic strategy. Now, you have games like Double Exposure Blackjack, which I've seen offered with rules befitting of a 1.47% house edge, and Free Bet Blackjack, which, by standard rules, carries a 1.04% edge.
Looking at other table games, the older variants like Baccarat, Craps, and European Roulette, had better odds for players. In fact, it wasn't until American casinos got a hold of roulette less than a century ago that they added a double-zero. Some even added an American Eagle to make the odds even worse!
On the bright side, you won't find too many new table games in casinos. This is because players are smarter than manufacturers seem to think. Having higher edges, the new games that are developed don't attract much fanfare, and usually get dumped before long.
Familiarity Matters: Experience and Recognition
Old casino games are what we're drawn too because we recognize them. We're familiar with them. Even if we've never played them before, we know of them. We've seen them in movies and on TV. We've read about them in books. Combine this with the ease of play and low house edge, and what's not to love?
Live Dealer Casinos Offer Most of Them
If you like antiquated casino games played on modern technology, you'll find those golden oldies are the most readily available at live dealer casinos. Hosted by real, professional dealers in a warehouse-style casino and streamed live via state-of-the-art video and audio equipment, players can enjoy live dealer blackjack, baccarat, roulette and other old casino games from anywhere on a laptop, smartphone or tablet.
#1 Canadian-Friendly Casino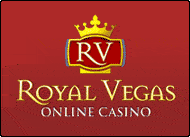 RoyalVegas.ca is our editorial pick for your specific gaming needs in 2022. Currently offering an entire suite of live dealer games, as well as a wide range of Canadian deposit options, RV truly offers a world-class gaming experience.