25 Mar
eTransfers the #1 Payment Method in Canada
Canada eTransfers move more money than all other Canadian payment methods.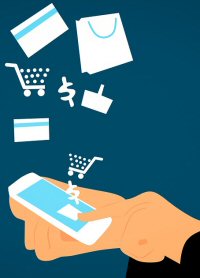 As hard as it is to believe, there was a time when money did not exist. We acquired what we needed by way of trade and barter. When money was first invented, it had very little value. No one wanted a coin or piece of paper. They wanted something tangible; something valuable; something they could use or consume. The same cannot be said today.
Now, money makes the world go round. You can't get much without it, and few claim to have enough of it. However much money you have, odds are you're exercising multiple means of spending it. Cash transactions still make up the most voluminous payment method in Canada, but eTransfers are responsible for the highest value of financial movement.
Canada eTransfers Rank #1 in Latest Report
According to Payments.ca, non-profit provider of Canada's national payment systems, electronic fund transfers (eTransfer/EFT) are immensely popular. An EFT is a digital remote transaction. Payees can facilitate an eTransfer from a computer, mobile device. It is not a specific type of payment; rather an umbrella term that covers things like eChecks, virtual cards and personal computer banking.
These payment methods are topping the charts in Payments.ca's latest finance report, 2018 Canadian Payment Methods & Trends. Not only are eTransfers the #1 payment method in Canada in terms of value, accounting for $4.6 trillion in transactions in 2017 – nearly half of all payments value that year (48.34%) – they're also the most prominent among remote transactions, accounting for 65% of volume and about 52% of value.
The study defines remote transactions as, "all transactions that are not made at physical and virtual payee locations." They include EFTs, eChecks, and online transfers (eWallets), and the remote use of credit/debit/prepaid cards, personal cheques, and commercial cheques.
Compared to personal cheques, which declined 8% year-over-year (28% since 2012), eTransfers grew 4% YoY (23% since 2012). And that's just the volume of usage. As for value, cheques rose 1% YoY (8% since 2012), while EFTs jumped 10% YoY (44% since 2012).
Canadian eTransfer Payment Method Still Growing Slowly
Although its growth rate is tapering, electronic fund transfers are still waxing in volume and value. Canadians are increasingly reliant on EFTs for everyday household uses, including eTransfer casino deposit, online shopping and bill payments. Governments and businesses use EFT direct deposits more than ever. The report indicates the following trends derivative of the impact of digitization.
Wide use of EFT by Canadians for routine household bills.
Businesses and government agencies all rely on EFT transactions for their essential payments to staff and other businesses.
While continuing to dominate as a payment channel, EFT growth slowing slightly with the rise in credit card use.
"The 2017 data and analysis show a payments market that has continued its steady transition to more electronic payments and a migration away from legacy methods of payment, such as cash and cheques. While traditional forms of payment still comprise the majority of Canadian payments, there is fast growth in the number of transactions using newer channels to access funds from deposit and credit card accounts, including e-wallets, contactless technology and e-Commerce portals."
Cash may still be king in the physical realm of low-value, high-volume payments. But with eCommerce flourishing for the last two decades, there's more than enough evidence that Canada eTransfers will remain on top for years to come.
#1 Canadian-Friendly Casino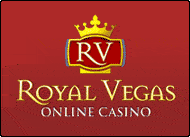 RoyalVegas.ca is our editorial pick for your specific gaming needs in 2022. Currently offering an entire suite of live dealer games, as well as a wide range of Canadian deposit options, RV truly offers a world-class gaming experience.
About the Author
Adalene Lucas: is our jack of all trades here at DBC. She is a skilled coder, gambler, writer and webmaster. She lives in Manitoba where she enjoys the lush landscapes and camping near Tulabi Falls. Nature gives her inspiration to write. When she's not immersed in nature, her favorite words are "game theory". She lives with her husband and their two Labradors, Kophy and Whisper.