13 Mar
The Novitiates Guide to Casino Gaming
Best casino games to play for first time gamblers.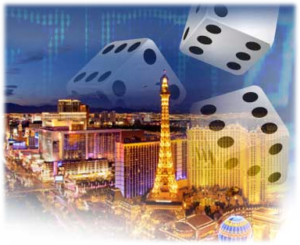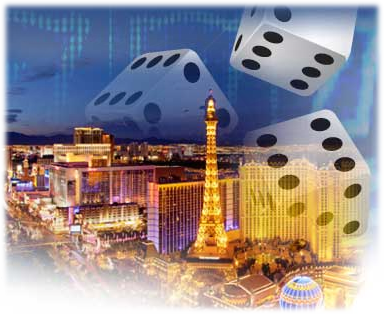 If you're planning your first trip to a casino, or considering registering your first online casino account, you've come to the right place. Sure, lots of people – myself included – go into their first gambling experience blindly. There's nothing wrong with that. But having a little foreknowledge of what's to come can really help you steer clear of mistakes, extend your bankroll, and get the most bang for your buck.
The most important factor is picking the right games; as is knowing how to play them before you drop your hard earned money on the table. But there's more to it than that. First, you need to know what to expect and how much cash you really need to have a good time.
Novitiates Guide to Casino Gaming
Remember that gambling is a form of entertainment. You're doing this to have fun. There should be no stress. In order to have fun without stress, you need to bring just the right amount of cash.
Never bring more than you can afford to lose, because that will spike your stress level faster than anything! Bring an amount that will keep you playing for a while, even if Lady Luck eludes you. At a live casino, you'll need at least $50 to play the slots, or $100 for table games. For an online casino, $25-$50 should suffice, since the table minimums are much lower. Obviously, the more you bring, the longer you can expect the fun to last.
When you first enter a live casino, head straight to the player's club desk for a rewards card. Use it every time you play a game. Those comp points turn into freebies. At an online casino, comps come automatically, it's the registration process you need to watch out for. Double-check all your info for accuracy. One mistake and the banking process will get very muddled!
Best Casino Games to Play
There are many, many games to choose from at a casino. You'll be tempted to play the slots based solely on the sheer volume of them. And that might not be a bad idea, so long as you know what you're getting into.
For entertainment value, slot machines are the choice of many gamblers. But they can also eat away a bankroll faster than any other game. If you want your cash to last, play slow and hit the nickel slots. The penny slots have lower payouts, and quarter slots are actually the worst! If you can afford it, the dollar machines pay best, but remember that's $1 per payline, not per spin! They can get very expensive.
Table games are good, too, but in a live setting, you'll need to obey basic casino etiquette. Ask if a seat is open before sitting. Exchange cash for chips within the table limits. Know the rules before playing. And, if you have a decent run, prepare to tip the dealer before you leave. If you want a card game without all the etiquette jazz, try video poker.
Whether you're playing online or on land, practice the games you want to play first. You'll find plenty of casino gaming apps for Android and iOS. You can even download blackjack strategy apps that teach you how to get the best return with the right decisions. Best of all, you'll get a feel for each game so that you know what you like and what don't; what's worth playing and what's not when the time comes to bet real money.
The house edge should play a role in that choice. The house edge is the casino's odds of beating the player. Every casino game has a house edge, so don't get too excited. In European Roulette, for example, the odds of a player winning a bet on Red/Black, or Odd/Even, is 48.65%. The odds of losing that bet is 51.35%. The difference (51.35 – 48.65 = 2.7) is the casino's edge. The lower the house edge, the longer you can expect your bankroll to last.
When the Bankroll Runs Dry
Even those who choose only the best casino games to play can lose their bankroll sooner than later. If luck never shines upon you and your bankroll runs dry, you still have options. If you're playing online, you can always switch to free games. Even in a live casino, you can often find free ways to have a good time.
If you were using that rewards card like I told you to, you may have earned comps for free drinks, free food, free game plays, etc. Or, if there's a sports book, why not head over there and watch a game on one of their uber-expensive big screens? Head over to the poker room and rail a table for a bit. If you like poker, it's more fun than you think!
#1 Canadian-Friendly Casino

Jackpotcity.com  is our editorial pick for your gaming needs. Currently offering an entire suite of casino games, as well as a wide range of Canadian deposit options, JackPotCity truly offers world-class gaming.