6 Mar
BC hits Jackpot with Lottery, Bingo & Live/Online Casino Games
BC Canada online casino and gambling halls a boon for economy.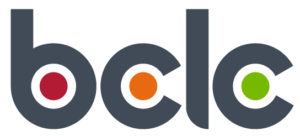 Talk of gambling economics in British Columbia, Canada has been rampant for nearly two years. Much of it has been negative, pertaining to nearly a decade worth of money laundering at BC casinos. Many residents believe there was government involvement, or at the least, government knowledge of what was going on. For this reason, putting a positive spin on BC gambling revenue has been difficult, to put it mildly.
The latest statistics from the BC Gaming Policy and Enforcement Branch (GPEB), BC Lottery Corp (BCLC), and other data gathering sources, show they're finally managing to do just that. Not only is the government tightening up on AML regulations, they're seeing better control of problem gambling and greater economic value than ever.
BC Canada Online Casino and Gambling Halls a Boon for Economy
In the 2017-18 fiscal year, the BC government experienced an annual gambling revenue increase of 6.5% overall – 14.6% from its online casino games – to $3.3 billion. That's the total amount of money the province took into its coffers from number lotteries, scratch offs, sports lotteries, bingo, casinos, community gaming facilities, etc. after paying out all wins and other expenses related to the industry.
The economic gain isn't just the money that the province earns and filters back into the community. It's also the people of British Columbia who rely on local gambling venues to support themselves and their families.
BC is home to 19 racing teletheaters, 18 community gaming centers, 17 commercial casinos, 7 bingo halls and 3 live horse racing tracks. All told, 60% of the province's gambling revenue comes from these facilities. There are more than 10,000 people working the front lines in those establishments; 37,000 if you include the industry's unsung staffers; everyone from BCLC employees, to IT workers, to the online casino's support reps.
PlayNow Revenue and Online Casinos Games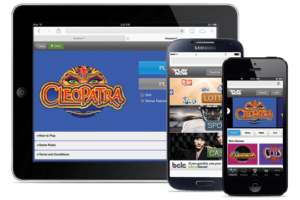 In November 2018, BCLC released an impressive fact sheet about its online casino, PlayNow.com. What's most impressive, in my book, is the fact that the government does not (for once) attempt to state or even insinuate that gambling with offshore gambling websites is illegal. In the same token, the goal is no doubt to increase customer interest for the home-grown iGaming portal, and deter residents from depositing with internationally regulated operations.
Realistically (within the confines of the law), BC cannot possibly match the game variety, promotions or payout value of their offshore competitors, but they are sure trying. In the latest fiscal year, BCLC's PlayNow generated $180.6 million (after paying out $60.8 million in prize winnings), up $23 million from 2016-17. Their registered accounts have grown to more than 450,000, granting access to 400+ games on the website. As of 2018, that last fiigure includes the integration of live casino games.
The most popular forms of gambling on the BC Canada online casino are:
Slot machines: Cleopatra and 88 Fortunes
Table games: Blackjack
Lottery games: Lotto Max, Lotto 6/49 and Keno.
Sports betting: Hockey
Sporting event: Super Bowl 52 (record $400k in wagers)
#1 Canadian-Friendly Casino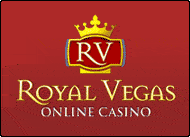 RoyalVegas.ca is our editorial pick for your specific gaming needs in 2022. Currently offering an entire suite of live dealer games, as well as a wide range of Canadian deposit options, RV truly offers a world-class gaming experience.