27 Feb
Canada ranks 7 among Top 10 Gambling Countries
Gambling in Canada so prevalent the country ranks among world's highest.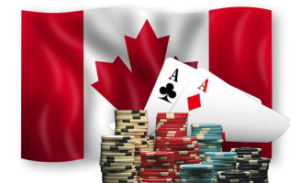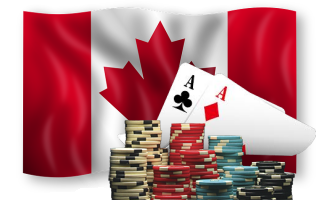 If you're anything like the majority of Canadians, you enjoy a good gamble now and again. As for me, I learned to play poker and a few other traditionally bet-based card games like blackjack and Scat (31) from a young age. As we get older, most of us come to appreciate the enjoyment of a friendly wager as much as anyone.
What so few of us realize is just how many Canadians are regular gamblers. Don't get me wrong now. When I say "regular", it doesn't necessarily mean "problematic". It just means that we play on a regular basis. Some of us go to the slots parlor once a month. Others may hit the local casino every other weekend for dinner and a table game. Some buy a lottery ticket every Friday. You get the idea.
The surprising factor here, according to information gathered by global stat aggregators Statista and Slotegator, is that 75% of adult Canadians are regular gamblers. And that, along with a few other key ingredients, like population and wagering spend per capita, points to the following conclusion…
Gambling in Canada: #7 in Top 10 Gambling Countries
There's no need to adjust your screen. You read that correctly. Canada ranks #7 among the world's top 10 gambling countries. Some of the higher-ranking nations are pretty obvious, like the UK, China (Macau), and the United States. But if you thought Canadians were too meek, mild, or well-mannered to be such avid gamblers, think again.
The expert data miners say that 3/4 of all Canadians (of legal age) partake in some form of gambling on a regular basis. The number of casinos across the country has been rising exponentially in recent years, now totaling more than 100. Add in a sprinkling of local bingo halls, and the steady demand for lottery and scratch-off tickets, and you've got the making for a cesspool of gambling entertainment.
The combined budgets of federal and provincial governments are raking in an estimated $13 billion in revenue from gaming as, on average, each Canadian gambler spends approximately $570 per year on combined betting activities. That's not bad at all when you consider the average full-time employee in Canada earns close to twice that amount ($952) every week.
Live and Online Gambling in Canada
Why are so many of Canada's residents regular gamers, you ask? It has a lot to do with the fact that gambling of all types is so readily available. First of all, we have access to so many land-based casinos, charitable gaming facilities, bingo halls, and, of course, lottery sales on every corner. To top it off, Canada is among the most liberal legislators of online and mobile gambling.
Most of our provincial governments have legalized and regulated iGaming in some form. A few offer the full gambit, with online casino games, poker games, lotteries, sports lotteries, and more. Others restrict digital purchases to online lotteries only. But either way, gambling at offshore websites is not prohibited. Residents of any province can play poker and casino games online, while sports fans who don't like Canada's limited parlays can bet on any single athletic event at internationally regulated sites.
In this way, every Canadian can find their preferred way of wagering, whether in local establishments, homegrown online gambling sites, or the offshore variety. And the fact that, as a whole, so many people spend so little on gambling in Canada per year, points to our nation having one of the lowest rates of problem gambling in the world.
#1 Canadian-Friendly Casino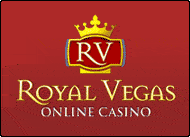 RoyalVegas.ca is our editorial pick for your specific gaming needs in 2022. Currently offering an entire suite of live dealer games, as well as a wide range of Canadian deposit options, RV truly offers a world-class gaming experience.