11 Feb
Digital Payments: Interac Mobile Pay and Interac Flash
Interac mobile payment options for today's digital world.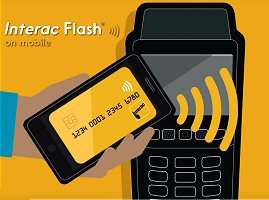 For Canadians, Interac has quickly become the most trusted way to make purchases; not just in the online space, but in the digital realm of retail business. Interac provides a wholly secure link between consumers and their finances, delivering a fast, free and safe payment solution.
The Interac name has become synonymous with unquestionably safe and secure online casino deposits for Canadian players. Only a handful of iGaming operators accept this payment method. And Interac only does business with the most reputable operators. The same goes for their land-based retail partners, providing yet another source of stress-free commerce throughout Canada.
Overview of Interac Mobile Payment Options
Today, we're going to look specifically at Interac's smartphone purchasing options. They include mobile wallet banking via Interac Flash and Interac Mobile Pay.
Interac Flash
Interac Flash is a service of RBC and Scotiabank, via each of their proprietary mobile wallets. Anyone who conducts their baking through a branch of the Royal Bank of Canada has access to the RBC mobile wallet; in turn, giving them access to Interac Flash payments. The same goes for Scotiabank customers, who can link their mobile wallet directly to their ScotiaCard or American Express credit card for instant payments via Interac Flash.
Interac Mobile Pay
Interac Mobile Pay is a similar payment solution developed for members of Canada's largest credit unions. However, it's only for Android devices running a 4.4 OS or greater. Users simply download the latest version of their financial institution's mobile app from the Google Play Store, then choose the Mobile Pay option within the app and link their debit card to it.
How to Use Interac Digital Payments
With Interac Flash and Interac Mobile Pay, your smartphone essentially becomes your debit or credit card. You'll no longer have to pull out your physical wallet or purse, fumbling through the sea of cards, paper money, and other miscellaneous items. Instead, you'll tap the corresponding app, then hold your phone near the merchant's payment kiosk.
The whole process utilizes NFC technology, otherwise known as "Near Field Communication". This enables your mobile device to communicate and exchange information wirelessly with other electronic devices. In this case, the payment kiosk searches for a signal from a mobile banking app. When they link up, they share information just like they would if you were to swipe a physical card.
Mobile Interac Security and Compatibility
Interac is so confident in their security procedures, they enforce a zero liability policy for their customers. So long as you don't compromise your account through unreasonable acts, you will never be responsible for unauthorized purchases, should they occur.
For superior protection, users are subject to certain transaction limits. All purchases of $100 or more require the entry of a passcode. Don't worry about your phone accidentally paying for someone else's purchases, either. In order to work, the app must be turned on, and the mobile device and payment kiosk must be extremely close; within a few inches of each other at least.
Not all smartphones are compatible with Interac Flash or Interac Mobile Pay. As mentioned above, Interac Mobile Pay is only operable on Android smartphones running OS 4.4 or greater. Interac Flash is said to work on any smartphone, so long as the following criteria are met:
Their financial institution supports mobile Interac Flash.
Their device hardware (e.g., NFC) supports it.
The mobile payment wallet application supports mobile Interac Flash.
Check with your Canadian bank or credit union to see if you can use these secure and convenient Interac mobile payment options.
#1 Canadian-Friendly Casino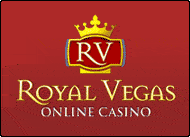 RoyalVegas.ca is our editorial pick for your specific gaming needs in 2022. Currently offering an entire suite of live dealer games, as well as a wide range of Canadian deposit options, RV truly offers a world-class gaming experience.
(Remember to Gamble Responsibly)

About the Author
Adalene Lucas: is our jack of all trades here at DBC. She is a skilled coder, gambler, writer and webmaster. She lives in Manitoba where she enjoys the lush landscapes and camping near Tulabi Falls. Nature gives her inspiration to write. When she's not immersed in nature, her favorite words are "game theory". She lives with her husband and their two Labradors, Kophy and Whisper.