6 Feb
Gateway, OLG head to Wasaga Beach to Talk Casino Shop
Ontario gambling execs to host casino information panel at Wasaga Beach Town Hall on February 21.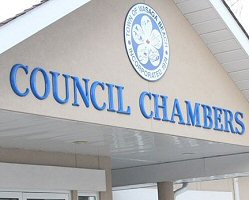 Talk of a new casino in the lakeside community of southeastern Ontario's tourism-driven Wasaga Beach has been going on for far too many years now. City Council chose four potential locations for a gambling facility in 2012. They added a fifth to the list in 2015. Now in 2019, gaming officials are finally making their way to the community to talk casino shop.
Hopefully, between regulators, company heads and city leaders, they can start swinging a hammer towards nailing down a location. For now, though, the meeting is aimed at providing the city with specifics on how host municipalities benefit from gambling in Ontario.
The meeting will take place at Town Hall in Wasaga Beach February 21, 2019 at 1:00 p.m. The Ontario Lottery and Gaming Corp (OLG) and Gateway Casino will both have representatives in attendance. All councilors are welcome to take part in the information panel.
Ontario Gambling Finally Coming to Wasaga Beach?
According to yesterday's press release by the Town of Wasaga Beach, there are two major goals set out in the upcoming meeting. First, the city will learn more about what it means to be a host municipality of OLG gaming. The OLG will handle that side of the presentation. Second, Gateway will talk about its success in other parts of Ontario.
Previously, town leaders had been considering offering an incentive to build the new casino on the beachfront property; one of the five locations deemed acceptable by councilors all those years ago. As of yesterday's announcement, an incentive will most likely not be part of the deal. City councilors are expected to ratify elimination of the incentive clause at another upcoming meeting on February 19.
Possible Locations for Wasaga Beach Casino
The five locations chosen by Wasaga Beach City Council in 2012 and 2015 are:
A TBD beachfront location somewhere between Beach Area 1 and Beach Area 2
The southwest corner of Beachwood Drive, Local Airport Road and Mosley Street
Fairgrounds Road at Beachwood Drive
486 River Road West
550 River Road West
Although its options are clear as daylight, and have been for years, Gateway is not likely to name its preference in location at this time. According to the Wasaga Beach report, "Gateway Casinos and Entertainment Ltd. is currently performing its due diligence…" Until that wraps up, their preferred location will remain a mystery. Once that announcement comes, however, the City of Wasaga Beach will still have the final say, voting to approve or reject the location.
Meeting Closed to the Public
The informational meeting will not be open to the public. Welcoming the opinion of residents will come later. After Gateway picks a location and presents its proposal, the ball is back in City Council's court. This is when the public can expect an invitation to weigh in on the topic.
For now, the meeting agenda includes an "education session" where Council will learn "how the relationship works between a casino operator and the host municipality". Representatives of the casino corporation will "present information about their company and the other casinos they operate in Ontario."
#1 Canadian-Friendly Casino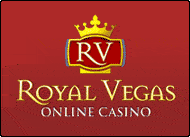 RoyalVegas.ca is our editorial pick for your specific gaming needs in 2022. Currently offering an entire suite of live dealer games, as well as a wide range of Canadian deposit options, RV truly offers a world-class gaming experience.