17 Jan
Irish Online Gambling Laws Await Major Overhaul
Ireland to update antiquated gambling laws with new regulatory body.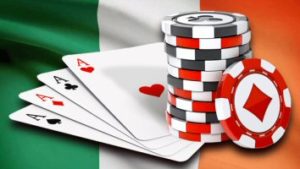 As a consistent purveyor of multifarious news relating to the live and online gambling industry, I'm constantly researching the current and historical legal status of gaming in Canada and other jurisdictions all over the world. As such, I've come across a lot of outdated laws for this industry; especially since the iGaming boom of the early 2000s. I must say, Ireland's internet gaming laws are reliant upon some of the oldest gambling statutes currently on the books.
Irish online gambling laws don't even exist. Instead, the government draws its legal status from two antiquated laws, each dating back well over half a century. They are the 88-year old Betting Act of 1931, and the 63-year old Gaming and Lotteries Act of 1956.
Clearly, these laws cannot account for the immense changes and challenges today's live and digital gambling market pose. At present, there isn't even a regulatory body to uphold or review the laws that do exist. According to Ireland's Minister of State, David Stanton, that's about to change.
Ireland to Update Antiquated Gambling Laws
According to the Irish Times, the Irish Parliament will soon be handed a pair of bills to consider; the intendment of which is to create a regulatory body for the gambling industry, and to provide express legislation governing the Irish online betting market.
Mr. Stanton himself is chairing an Inter-Departmental Working Group on Gambling. This group will be responsible for the submission of proposals to Parliament to create an appropriate infrastructure of modern and effective laws.
Ireland's government has been attempting to update its laws for the last five years. The largest attributing factor in their failure to do so has been the rapid evolution of technology. The legislative process is not a quick one, to say the least. Each attempt to update the laws has been met with rejection as new loopholes tend to appear before laws pass.
This time, Ireland plans to fix the problem by first initiating a regulatory body to oversee the industry. This independent regulator—a.k.a. the "big beast"—will employ up to 100 members. It will be responsible for dealing with major gaming issues, like addiction, underage gambling, appropriate advertising and promotions, sponsorships, etc. the authority will also oversee licensing and regulation of all online gambling activities.
Online Gambling Laws and Protection of Minors
Mr. Stanton believes a new Gambling Control Bill must account not only for online gambling, but the prevalence of underage gambling in the digital age. His biggest concern now—the primary reason for his insistence upon immediate action—is what he calls the 'grooming' of adolescents into gamblers.
Like UK Children's Commissioner Anne Longfield, Stanton fears video game "loot boxes" pose a serious problem for players under 18. They are clandestine boxes that players can buy in-game for real money, containing a mystery item that increases the player's "skill" or "defence". The Minister of State asks, "Is that gambling or not gambling?"
His Working Group is currently looking to amend existing gambling laws to include online gambling. Then, it's on to the task of scripting the new Gambling Control Bill. Mr. Stanton expects they will prepare the Bill for discussion this year, prognosticating its enactment in 2020.
#1 Canadian-Friendly Casino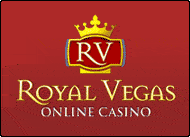 RoyalVegas.ca is our editorial pick for your specific gaming needs in 2022. Currently offering an entire suite of live dealer games, as well as a wide range of Canadian deposit options, RV truly offers a world-class gaming experience.