15 Jan
Gamblit brings Skill Gaming Machines to Canada
Real money skill games now at Canada's Winnipeg casino.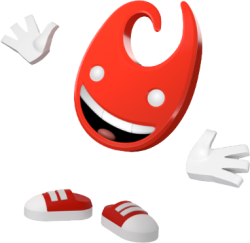 A few years ago, skill gaming machines were all the talk south of the 49th parallel. Manufacturers wanted to make them. Regulators wanted to test and authorize them. Casinos wanted to host them. It was all part of the collaborative mission to get so-called millennials onto the gaming floors of casinos from Atlantic City to Las Vegas.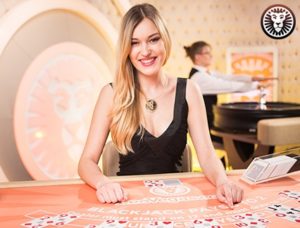 Since its inception in 2012, LeoVegas has been recognized several times for innovation in the gaming industry. With no less than 15 awards, it has established itself as the hub of real money gaming entertainment in Canada.
Since then LeoVegas has expanded its portfolio of offerings, the most notable addition being a high-end "live dealer casino". To accomplish this feat, LeoVegas invested in state of the art technology, including real time camera systems coupled with top of the line security systems to mimick the brick and mortar casino feel online; and with the most attractive dealers you have ever seen.
LeoVegas covers the entire pantheon of classical games from slots, table games like blackjack, video poker, progressive slots, scratch cards, to casual games. The games are powered by Playson, slick and easy to use software, which offers the whole gamut of a premium gambling experience.




Recommended by Editorial Team for 2020
Here in Canada, there wasn't much talk about these skill games. As usual, our government sits back quietly, waiting to see what happens elsewhere. If they like what they see, they mimic if. If not, they take a pass.
It's exactly why so many Canadian punters are hopeful single-event sports betting will be on our wagering menus in the foreseeable future. It's also the reason California-based Gamblit Gaming is announcing the installment of the first skill gaming machines in a Canadian casino.
After witnessing this company's products attract players of an average 20 years younger than slot machines (30s, as opposed to 50s), they couldn't pass on this opportunity.
Gamblit Brings Real Money Skill Games to Canada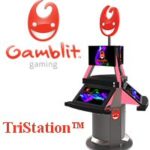 In a press release this morning, Gamblit Gaming confirms the installment of its trademark TriStation gaming machines at McPhillips Street Station Casino in Winnipeg, Manitoba. This marks the first time Gamblit's unique gaming systems are appearing in a Canadian casino; not to mention their first installment outside the US.
The TriStation is an innovative gaming cabinet that features a trio of touch-screen player positions. Each screen offers access to a variety of eight real money gaming options. The games involved in the Canadian installments are some of the company's highest-rated titles, including:
Deal or No Deal Poker
From Gamblit and Endemol Shine Gaming comes a meld of poker and the international TV game show sensation, Deal Or No Deal. Players select briefcases to develop the best poker hand, or take the cash deal from the banker.
Brew Caps
Match bottle caps at break-neck pace. The faster players make correct matches, the more money they can win.
High Orbit
This high-flying space shooter gives players 360 degree control of their ship. The goal – to gain an arsenal of weaponry to destroy aliens for cash.
Into the Dead
From PikPok games, Gamblit delivers an action-packed zombie shooter that's tried and true. The mobile version has over 77 million downloads to date. Now, its 'kill or be eaten' for players of the Winnipeg casino as they attempt to destroy the undead for real money.
Catapult King
Gamblit now offers Catapult King, the original mobile hit by Wicked Witch, on its skill gaming machines. Launch the catapult, topple the knights, win some cash.
Match 3volution
The first dynamic match-3 puzzle game for real money casino goers, players match cute creature and gain power-ups to help them win cash.
Smoothie Blast
Gamblit's version of restaurant style serving games, Smoothie Blast is a fan favorite. Grab the right fruits and blend the best smoothies to win the biggest cash rewards.
Lucky Words
Based on the countless word-puzzle mobile hits of the last few years, Gamblit brings Lucky Words to its real money skill games portfolio. A creation just for true wordsmiths, chain as many words together as you can in 30 seconds to win a prize.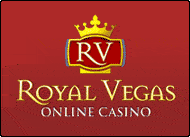 Royal Vegas, the #1-Rated Casino for Canadians is currently offering a wide range of credit card deposit options, anything from prepaid gift cards to mastercard and Amex. That, and a world-class gaming experience, with innumerable table games, card games, and live dealers, and fun for everyone ! RV has been in the business for a very long time, a decade long. Thumbs up !