8 Jan
3D Roulette with Red & Black Splits
Play 3D Roulette online with Red and Black split bets.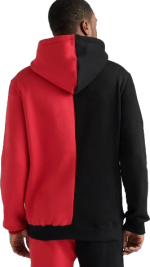 There are many more ways to play roulette than meets the untrained eye. If you're following along with our Casino Roulette 101 guide, you're familiar with American, European and French roulette rules. You're also discovering more in-depth variants, like 100-to-1 Roulette, and 1000 Diamond Bet Roulette. Today, we'll take a look at an online game that's closely related to European roulette, but with exquisite graphics and more unique betting options.
The name of this version is 3D Roulette. It comes from the development labs of industry-leading software firm Playtech. There are two key features setting 3D Roulette apart from traditional games. They include the recherche, life-like graphical production, and the ability to place two unusual bets known as Red Splits and Black Splits.
How to Play 3D Roulette Online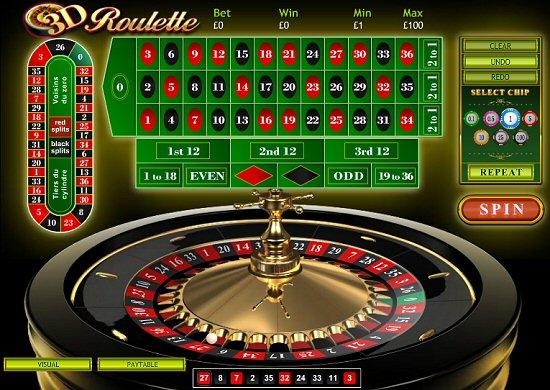 Playtech's 3D roulette is a standard roulette game, featuring numbers 1-36 and a single zero pocket on the wheel. Thus, it follows the basic rules and house edge of European roulette. Every possible inside bet and outside bet carries a house edge of 2.7%; far more appealing than the 5.26% edge of American-style double-zero roulette.
3D Roulette also offers the race-track style betting diagram customary on French roulette tables, wherein announced bets (aka call bets and neighbours bets) can be placed. Unfortunately, the player-friendly La Partage (or En Prison) rule found in most French variants is not among this game's rules.
What you will find in this edition—the feature that appeals to so many players of desktop and mobile casinos—is the picturesque 3D aspect. Playtech's crew did an immaculate job creating realistic visual effects. It is only the roulette wheel that carries the HD-quality view. But its position at the forefront of the game screen ensures the graphic value earns maximum appreciation.
The downside to such exquisite imagery is that the beauty can cause lag on ill-equipped devices. It's a rare problem in today's age of modern technology, but there's a quick fix for any who experience it. Playtech includes a 'Visuals' option on the main screen where players can tone down the details of the wheel, one piece at a time.
Red & Black Split Bets
Red and Black splits are bets that people have been placing on their own for centuries. Based on numerical, color-coordinated layouts on the roulette table, they're not difficult to place, or to understand. Having the 'Red Splits' and 'Black Splits' option available with the press of a button, however, does make their placement much more convenient.
Red Splits Bet: This is a 4-chip wager on all possible split (2 adjacent number) bets wherein both numbers in the sequence are red. In the example below, we see there are only 4 ways to place a split bet on all red numbers. They include a split bet on 8/12, 16/19, 18/21, and 27/30.

Black Splits Bet: Black splits are a little more involved than their scarlet counterparts. There are 7 different ways to place black splits. Therefore this wager will consist of 7 chips placed on each of the corresponding locations shown in the figure below. They include a split bet on 8/11, 10/11, 10/13, 17/20, 26/29, 28/29, and 28/31.

Unfortunately, although unique in nature, there's no advantage to betting red or black splits when playing 3D Roulette online. Being nothing more than a series of two-number bets—like any other split bets in European roulette—the house edge remains 2.7%.
#1 Canadian-Friendly Casino

Jackpotcity.com  is our editorial pick for your gaming needs. Currently offering an entire suite of casino games, as well as a wide range of Canadian deposit options, JackPotCity truly offers world-class gaming.