27 Dec
5 Things you Need to Know about Roulette
Casino Roulette 101: 5 Tips & Tricks to Winning Roulette

For more than a week, we've been detailing the finer points of roulette. We've completed in-depth discussions on the rules of the game, multiple variations, and three basic ways to make a wager—Inside bets, Outside bets, and Announced bets. Use the following links for a refresher, if needed.
With a full understanding of how the game is played, we now veer off in new direction. Today, we'll be putting all of this knowledge together, offering helpful tips towards making smart choices, and smart wagers.
Tips & Tricks to Winning Roulette
There's a lot to consider when you play roulette. It's not just about the venue, or the game, or the bets you make. It's a combination of all those things, comparing the odds with the probabilities, and taking into account the fallibility of betting systems.
#1 Single or Double Zero Roulette
The very worst thing you can do—the worst decision you can make—is to play double-zero roulette (aka American Roulette). The difference in odds is dramatic. In a single-zero game, the house edge on every possible bet, inside or outside, is 2.7%. In American roulette, the edge rises to 5.26% on most bets, and up to 7.89% on the 5-number bet (0, 00, 1, 2, 3). That's nearly double the house edge, all because of one extra zero.
Simply put, never play double-zero roulette. If that's all you have access to locally, you either need to travel more, or start playing roulette at online casinos.
#2 French La Partage & En Prison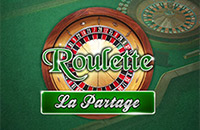 For the most part, European and French roulette are exactly the same, except for two possible rule variations known as La Partage and En Prison. These rules are only found in French Roulette, and only on occasion, so you really have to look for them. Land-based casinos rarely provide it, but Microgaming online casinos offer a French roulette with La Partage.
The La Partage rule states that if the winning number is 0, all even-money bets are paid back at 50%. So, if you bet $10 on Red, and the ball lands on 0, you only lose $5. This rule effectively cuts the house edge on even-money bets in half to 1.35%.
The En Prison rule is similar, stating that if the winning number is 0, even-money bets do not win or lose. Instead, they will remain on the table for the next spin. This also drops the house edge on even-money bets to just 1.35%. Suffice to say, if at all possible, only play French roulette with La Partage or En Prison.
#3 There's No Player Advantage in Roulette
There's nothing you can do to push the edge further into your favor. Make the right bets, on the right games, and that's it. No other decisions you make during the game will change your probabilities of winning. The house edge will always make the casino money. Winning players do exist, but so do losing players. There just happen to be more losers than winners.
#4 Don't Rely on Betting Systems
There are a lot of betting systems out there that claim to increase your odds of winning roulette. It's simply not true. Using a betting system of any type will not impact the house edge, or your odds of winning. The laws of probability will kick in, sooner or later. The truth is, one bad run and you could lose way more on a betting system than by simply playing the game.
#5 Expect to Pay for Entertainment
Gambling is just another form of entertainment. If you go in expecting to win, odds are you'll be very disappointed. If you go in expecting to enjoy yourself, you won't mind losing a little money for the entertainment value. Follow the rules above, playing French roulette with La Partage or En Prison, placing only even-money bets, and you can expect to lose just 1.35% of your bankroll each time you bet through it. It's not a bad value for a few hours of fun. And with a little luck, you just might become one of the few, fortunate winners.
#1 Canadian-Friendly Casino

Jackpotcity.com  is our editorial pick for your gaming needs. Currently offering an entire suite of casino games, as well as a wide range of Canadian deposit options, JackPotCity truly offers world-class gaming.