14 Dec
The Curious Curse of Nickel Slots at Canada Casinos
Why nickel slot machines are worse than penny slots at live casinos.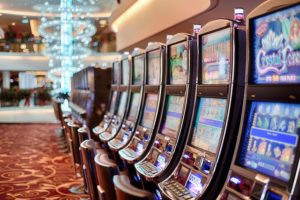 Throughout the last many decades, it's been universally accepted that penny slots are the worst game to play at any casino, bar none. Their payouts are pathetic. The loss rate is abysmal. Spin after spin, players wile away the hours, losing smaller but consistent amounts of money on these games.
The casinos have accepted that their players know this, mostly because they know many of their low-budget players will keep dropping pennies in them anyway. What they don't want everyone else to know is that the nickel slots are actually worse.
Casinos need the majority of their slots players to think that nickel slots are the better choice. They're the next level up in terms of price range, so players will think they're still cheap. And their odds are marginally better than penny slots. Anything better is still better, right? Not when you do the math…
Nickel Slot Machines Worse than Penny Slots
The big problem with nickel slots is that those five-cent coins add up a lot quicker than most people realize. At a penny, a 20-line slot will only cost $0.20 to play at full lines. At a nickel, however, activating 20 pay lines means putting $1 in the machine per spin. And what happens when you bet max coins on top of that?
Most cheap pay-line slot machines offer a coin range of 1-5. Betting the max 5 coins on a 20-line nickel slot adds up to a whopping $5 per play! Most of your slots fans aren't going to be gullible enough to drop $5 per play into the machine, but you'd be surprised how many will play for at least $1 per spin. And since a player can easily spin the reels 6-10 times per minutes, that's $6-$10 per minute they're wagering. Over the course of an hour, that's $360 to $600 per hour!
Now, let's factor in that terrible house edge. Most nickel slots in land-based casinos are going to carry a theoretical return to player (RTP) of about 88%. Comparatively speaking, you can expect an 85% RTP on penny slots, so yes, it is better in that regard—and that regard only. At $360 to $600 per hour, that's an average loss of $43.20 to $72.
Average Cost of 85% RTP Penny Slot Machines
Compare that to a 20-line penny slot, with 85% RTP, played at $0.20 per spin. Grab your calculators—that comes to $1.20 to $2.00 per minute, or $72 to $120 per hour in wagers, and $10.80 to $18.00 in losses per hour.
I don't know about you, but I'd much rather play penny slot machine and lose $18/hour than play nickel slots, dropping up to $72/hr into the casino's coffers. Or, make the smarter move and avoid land-based casino slots altogether. You'd get a much better rate playing online casino slots.
Internet casinos pay a fraction of the overhead expenses of their physical counterparts. They're able to pass that savings on to customers. Why would they do that, you ask? Instead of greedily keeping it all or themselves, they offer better payouts because they have thousands of rival websites to compete with. Maintaining a strong player bases means setting the RTPs much higher, averaging 96%, even on penny and nickel slots.
#1 Canadian-Friendly Casino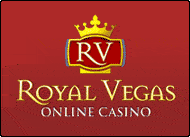 RoyalVegas.ca is our editorial pick for your specific gaming needs in 2022. Currently offering an entire suite of live dealer games, as well as a wide range of Canadian deposit options, RV truly offers a world-class gaming experience.