30 Nov
Can I Ever Split 10s in Blackjack?
Perfect Blackjack Strategy: 3 times when it's ok to split tens.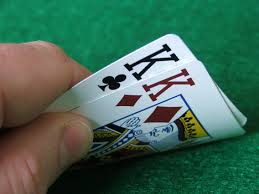 We've all been at that critical juncture before. That moment when our brain tells us to stop, stand, and take the 85% odds of winning, while our gut wrenches in the opposite direction, begging us to please, just this once, split those tens!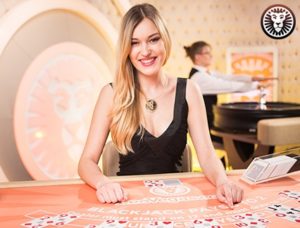 Since its inception in 2012, LeoVegas has been recognized several times for innovation in the gaming industry. With no less than 15 awards, it has established itself as the hub of real money gaming entertainment in Canada.
Since then LeoVegas has expanded its portfolio of offerings, the most notable addition being a high-end "live dealer casino". To accomplish this feat, LeoVegas invested in state of the art technology, including real time camera systems coupled with top of the line security systems to mimick the brick and mortar casino feel online; and with the most attractive dealers you have ever seen.
LeoVegas covers the entire pantheon of classical games from slots, table games like blackjack, video poker, progressive slots, scratch cards, to casual games. The games are powered by Playson, slick and easy to use software, which offers the whole gamut of a premium gambling experience.




Recommended by Editorial Team for 2020
I'm talking, of course, about blackjack. As any educated player knows, it's always a bad idea to split 10's in blackjack. The odds of winning may be above 50%, depending on the dealer's up-card, but they'll never be as good as they are when you stand on that beautiful total of 20.
So, as much as we want to split tens, we don't. We swallow our desires and sigh with meek acceptance as we instruct the dealer to move along. But what if strategy charts are wrong? What if there is a time when splitting those Tens, Jacks, Queens or Kings would work in our favor? Well, I've got some good news for you. Such moments do exist. Even better, there's three of them!
3 Times When Perfect Blackjack Strategy Will Recommend Splitting 10s
There are actually three instances where strategy dictates that you should split 10s in blackjack. They won't occur very often, but when they do, you can reap all the joys of ten-splitting you've been missing out on throughout the years.
6+ Card Counter's Delight
If you happen to be playing in a land-based casino and are an adept card counter, you'll find that splitting 10s can be the correct move, should the fates align with sixes. First, the count should be a +6, meaning there is a proportionally larger margin of high cards in the deck than low cards. Second, the dealer must be showing a 6.
Face-Up 13-16
If you really want to split tens in blackjack, skip the traditional variations and play Face-Up 21 (aka Double Exposure Blackjack). In this game, players are able to see both of the dealer's cards—not just one. If the dealer happens to have a total of 13, 14, 15 or 16, it is to your advantage to split those 10 counters. In a standard game, where the dealer shows 3, 4, 5, or 6, the odds of them actually having a 10 underneath aren't nearly great enough to make the split a profitable option. Knowing for certain makes all the difference!
Tournament Lifeline
If you're nearing the elimination point in a blackjack tournament and need a quick boost in chips, forget traditional strategy and do what you must. Splitting those 10s for the potential 2x payout may be the only way to save your tournament life. Breaking the rules of perfect blackjack strategy is okay when it's the only viable option!
Why We Don't Split 10s in Blackjack
Under any other circumstances, splitting 10s is the wrong choice. The best time to do so is when the dealer is showing a 6, which gives the player a 64% chance of winning. However, the odds of winning on the original 20 (without splitting) are 85%.
Statistically (without any card counting involved), you're only going to be dealt 20 on a split about 9.24% of the time (depending on the number of decks in the shoe). Aside from the three instances above, there's no good reason to forfeit a great hand for something that's probably going to get worse.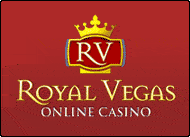 Royal Vegas is our editorial pick for safe Canadian gaming. Currently offering a good range of Canadian deposit options, everything from prepaid gift cards, to eCheck, instadebit and visa/mastercard. That, and a world-class gaming experience, with countless table games, strong variety, and even live dealers. The brand has been in the business for a decade long.