16 Nov
89% of UK Pubs Fail to Prevent Minors from Gambling
New evidence suggests online casinos better at keeping minors out.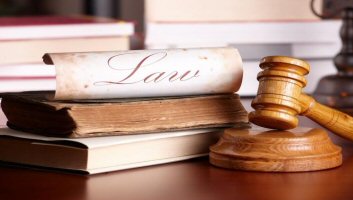 Gambling is a very popular pastime, but one that comes with a notable amount of risk. Therefore, gambling should only be undertaken by those responsible enough to understand that risk. Governments all over the world are well aware of this, enforcing age restrictions on things like lottery sales, casino games and horse race betting—both in the physical world, and the online realm.
For years, fear has circulated that online gambling sites would be incapable of preventing minors from accessing their services. A terrestrial casino or pub should be more effective. They have eyes on their patrons. employee can request identification on the spot if any suspicion remains. However, new evidence suggests the opposite is true.
Are Online Casinos Better at Stopping Minors?
For this assessment, we turn to the UK Gambling Commission; universally renowned as the strictest gaming regulator on the planet. The Commission is constantly investigating and identifying violations by their licensees. They do not tolerate non-compliance, and are quick to deliver penalties of exorbitant heft.
Over the last year, the Commission has identified a multitude of violators in the online gaming space. They've been receiving penalties for all sorts of breaches; inappropriate advertisements, anti-money laundering (AML) failures, lack of social responsibility. These occur on a weekly basis. What rarely seems to come up, however, are violations involving the allowance of a minor to gamble.
The same findings, unfortunately, do not apply to physical gambling operations. In particular, pubs have been guilty of an alarming lax in preventing underage players from accessing their slot machines and other fixed odds betting terminals (FOBTs).
Study Reveals 89% of Pubs Fail to Stop Minors
You can walk into any pub in the England. Nine out of ten of them won't bother to notice your age. That includes a person under the age of 18 playing on one of their gambling machines. That's because a frighteningly high number of them don't effectively monitor their FOBTs.
The Commission, in tandem with local authorities and licensing bureaus, were conducting undercover testing on a sample of pubs throughout the country. What they discovered was that 89% failed to prevent children from using their gambling machines.
Licensees are under strict obligations. They must post visible signage stating the legal gambling age. Staff must constantly monitor the players on their machines, requesting ID of anyone that could possibly be too young. Clearly, that's not what's been going on at the vast majority of England's pubs.
"We are extremely concerned that pubs across England are failing to stop children playing gaming machines designed for adults," came the harsh words of UKGC Programme Director Helen Rhodes at the Institute of Licensing National Conference on Thursday.
"We urgently call on the pub sector to take action immediately to enforce the laws in place to protect children and young people."
I did some research of my own and found that, of all the regulatory actions taken against land-based and remote (online) gambling operators, from December 17, 2015 to November 6, 2018, not a single incident of underage gambling was discovered at any remote gambling website licensed in the UK. Only non-remote licensees had been receiving reprimands for such violations.
Considering all the evidence, the answer seems pretty cut and dry. Online casinos are better at preventing underage gambling.
#1 Canadian-Friendly Casino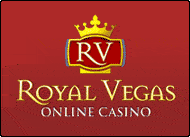 RoyalVegas.ca is our editorial pick for your specific gaming needs in 2022. Currently offering an entire suite of live dealer games, as well as a wide range of Canadian deposit options, RV truly offers a world-class gaming experience.