9 Nov
Why Canada's Federal Government Avoids iGaming Laws
Extrapolating Canada's reluctance to amend federal online gambling laws.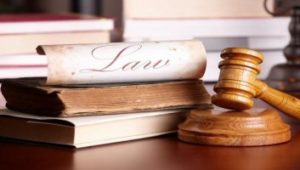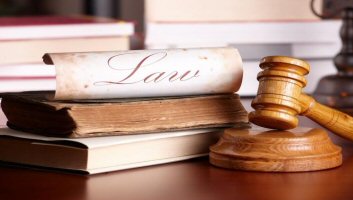 Did you ever wondered why Canada is among the few remaining major nations of the world still under the 'grey market' label for online gambling? Most European nations have either authorized or prohibited it. Likewise, most US States now have specific laws on the books, for or against. Australia makes its position clear, too. Africa, Asia, South America—any of their nations are at least discussing the matter. So why not Canada?
I've put a lot of thought into this question recently. In the last few years, I've researched both provincial and federal laws, so I feel like I've got a decent grasp on the situation—that situation being that online gambling, through provincially or internationally regulated websites, is not illegal.
There are so many reasons why Canada should make a change, in one direction or another. But only one good reason I can think of why they haven't. First, we'll talk about why they should.
Need for Federal Online Gambling Laws
Much like the United States, Canada's federal government leaves the topic of gambling regulation to provincial governments—for the most part, anyway. The Criminal Code (federal law) states that it's illegal to host a gambling operation in Canada unless it's authorized by the province or territory in which it's located. That's it, and that's all. From there, it's up to each province/territory to choose whether or not to authorize gambling operations.
British Columbia, Ontario and Quebec have chosen to go full-steam-ahead with online gambling, scripting the necessary laws and regulations to make it legal, then launching their respective provincially-run online casinos. BC and Manitoba even teamed up on a player sharing deal, giving Manitobans access to BCLCs PlayNow website.
The one thing they lack is the authority to say that online gambling anywhere else is illegal. They have said it, don't get me wrong, but it's not true. Canadians can gamble at any online casino they wish, so long as it's either:
A) authorized by their home province
– or –
B) not located in Canada.
This opens the doors wide for Canadians to legally access hundreds of internationally regulated online casinos.
There's no problem here for Canadians. We have a multitude of online casino, poker, bingo and sports betting sites to access. However, it presents a huge problem for Canada's provincial governments. International websites are not under regulation, or any form of taxation. They contribute nothing to Canada. Provinces rely heavily on gambling revenue to fill their government coffers. But when their denizens wager with offshore companies, every dollar lost on a bet is another Canadian dollar leaving the country, never to return.
Why Canada's Federal Government Isn't Budging
When it comes to money, most federal governments are quick to fix any leaks in the legislative system. But not Canada. Why are they so reluctant to change the laws? I cannot say for certain, but I can make some very educated guesses.
Most likely, it's not that they don't want to, but that they don't know yet which nation's laws to emulate. They could script their own, but that's an enormous job, and one they probably aren't too keen to tackle. So, who do you mimic for the best results, without significant opposition from provincial leaders?
The UK has the most successful iGaming regulatory system in the world. Only locally licensed operators can access UK players, and there's exhaustive criteria that must be met to qualify for a license. The problem is, that regime is run on a federal level. Plus, there's no hindrance to competition. Provinces want their own say, and their own monopoly on the market.
Looking at the US regulatory system, the federal government gives each state permission to handle the matter. Some chose to make online gambling explicitly illegal. Others chose to regulate the activity, providing licenses to operators. Competition is allowed, but is limited to prevent saturation. Only a certain number of licenses are made available. Still, this method presents a problem. Canadian provinces don't want to deal with any competition at all.
The only way for Canada to please the provincial governments is to give them the monopolies they want—but that's going to anger the people. They could sneak monopolies in there by giving provinces the right to enforce IP blocks against international websites they deem a threat to societal health (as Quebec has tried, and failed, to do), but that would be a direct violation of internet neutrality laws—another quick way to anger the population.
You Can't Please Everyone
The big problem is that everybody wants something different. The federal government wants Canadian dollars to stay on Canadian soil. Citizens want freedom of choice. Provinces want to have their cake and eat it too.
As it stands now, the citizens are the only ones getting what they want. And so long as they're not complaining, it's not a serious enough matter. Eventually, I think there will be change in Canada's federal online gambling laws. But for now, they seem content to sit back, watch and wait for any easier solution to present itself.
#1 Canadian-Friendly Casino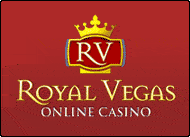 RoyalVegas.ca is our editorial pick for your specific gaming needs in 2022. Currently offering an entire suite of live dealer games, as well as a wide range of Canadian deposit options, RV truly offers a world-class gaming experience.