2 Nov
Deuces Wild Video Poker 2-Deuce Strategy
Deuces Wild Video Poker Strategy: How to properly play a pair of deuces in Deuces Wild Video Poker.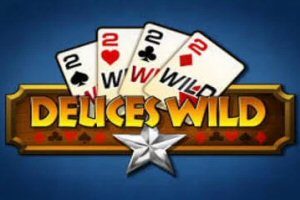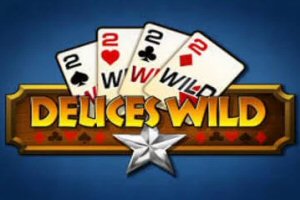 A lot of regular casino gamblers don't realize this, but video poker can be among the easiest games to win. Choose the right machine, and your odds of winning can easily soar above 99%. In terms of strategic accuracy, video poker is comparable to blackjack, except that there's no other players around you, thus no intimidation to rush your thought process.
Also like blackjack, you can acquire very specific video poker hand charts that will tell you how to act in any given situation. For online video poker players, most don't feel the need to use a chart. This is because the majority of today's digital game creators automatically invoke 'best strategy' recommendations into their game—or, at least, they'd like you to think so.
Today, we're going to talk about one very hand-specific strategy that some software developers have either overlooked, neglected to calculate properly, or simply thought they could dupe players into playing incorrectly. I'm talking about when a player is dealt a pair of 2s in a Deuces Wild Video Poker game.
Deuces Wild Video Poker Strategy: Pair of Twos
There's a very distinct rule of thumb that applies to playing a pair of twos in any Deuces Wild video poker game. The rule is simple. Keep the 2s and throw away all other cards. There are a few exceptions to that rule, of course, which we'll discuss below. But for the most part, that's it. Toss everything else—keep only the wilds.
In several Deuce Wild online video poker games I've seen, the Auto-Hold function that's supposed to suggest the best possible strategy—the one that produces the highest possible chance of winning—recommends the player keep both Twos, plus the next highest ranking card. It's a static suggestion that exists in all comparable situations. But it's the wrong one.
The fact is, when you draw three new cards, you are guaranteed to land at least a 3 of a Kind. No matter how high the highest-ranking card in that trio is, the payout is the same – 1-to-1. Keeping the highest ranking card will produce this same hand, but with a lower chance of producing anything better.
By throwing away all other cards, you're still guaranteed the minimum win, but with a higher chance of drawing an additional 2 (wild), which would greatly increase your hand value and payout.
Other Cards Worthy of Holding
When dealt a pair of deuces, there are only a few other hands valuable enough not to throw away all other cards. They include:
Made Hands
Clearly, any made hand is worth keeping. Made hands include a Straight, Flush, Full House, Straight Flush, 5 of a Kind and Royal Flush. If dealt one of these, hold all cards and take the win.
4 of a Kind
Having any other pair is worth keeping, as well, ensuring a 4 of a Kind. Toss the extra card for the potential 5 of a kind on the draw.
Draw Hands
Only two draw hands are worth keeping. The first is four cards to a Royal Flush. Whether it's an inside or outside straight, you have a decent chance of landing the Straight, the Flush, or better yet, both – the Royal Straight Flush!
The second is any two consecutive cards (6-7, 9-10, Q-K, etc.). There's a good enough chance that this will turn into something better than a 3 of a Kind, including a Straight, Full House, or 4 of a Kind.
#1 Canadian-Friendly Casino

Jackpotcity.com  is our editorial pick for your gaming needs. Currently offering an entire suite of casino games, as well as a wide range of Canadian deposit options, JackPotCity truly offers world-class gaming.