5 Sep
Why are Online Slot Machines so Wildly Popular?
Three reasons why online slots games are the most popular gambling amusements among iGamers.
Ever wonder why there are so many slot machines in every casino? It's not because they needed something to fill up all that space. It's because the majority of their clientele love them. Slots have been the most popular form of gambling for decades.
It wasn't just a land-based phenomenon, either. When the online gambling industry sprouted around the turn of the millennium, it mirrored bricks-and-mortar casinos in many ways, including game variety. All of the usual table games, card games and video poker games are present. But overall, online slot machines make up the same vast majority of internet gaming titles as they do on land.


Why Online Slots Games are So Popular
Casinos in Las Vegas first began installing slot machines to give the ladies something to do while their menfolk played more serious games like blackjack and poker. Before they knew it, the slots were filling up with more players than they could accommodate. More and more machines were installed. It wasn't long before they took up more space than all the other gambling amusements put together.
That was nearly a century ago. Today, slots continue to attract at least 90% of all casino goers; not just the ladies, either. And there are three very good reasons for it.
#1 Fast Paced, Stress Free Gaming
Keeping someone's attention for a long period of time requires constant stimulation. That's exactly what online slot machines deliver. It only takes a few seconds of rolling symbols, with energetic music and flashing lights throughout, to depict a win or loss. Press a button, and the process repeats itself. Any player looking for instant gratification can appreciate that.
Slots wouldn't be able to offer such a fast-paced gaming environment if they required any type of mental strain from the user. Aside from choosing a bet size, there's no thought process that goes into playing online slot machines. Thus, they provide a stress-free form of gambling that simply cannot be found in card games.
#2 Highly Entertaining
There's no denying that slot machines have a flair for entertainment. Merging popular themes, stunning HD-quality graphics, and energetic musical scores, these games are incredibly immersive.
Many of today's most popular online slot machines utilize cut-scene cinematics to submerge players in a story-line. No blackjack or roulette table can do that. Plus, they're able to incorporate fantastic features that get more and more innovative all the time; things like free spins, expanding wilds, second-screen bonuses and jackpot wheels with enormous prizes up for grabs.
#3 Fair Odds
Last but not least, online slot machines provide odds that are much more fair to players than their terrestrial counterparts. For decades, slot machines have been considered the worst games to play. That's still true in bricks-and-mortar casinos, but not online.
These operators don't have an enormous staff to pay, or freakishly high utility bills. They can afford to raise their payout ratios, and they do. Online slots games average 96% RTPs; some paying as high as 98-99%. No bricks-and-mortar casino will pay that much on their bread-and-butter games.
#1 Canadian-Friendly Casino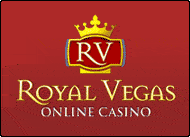 RoyalVegas.ca is our editorial pick for your specific gaming needs in 2022. Currently offering an entire suite of live dealer games, as well as a wide range of Canadian deposit options, RV truly offers a world-class gaming experience.