28 Aug
When to Read the Fine Print at Online Casinos
Online Casino Bonuses and Withdraws: When fine print matters.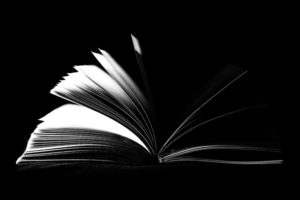 When's the last time you read the fine print on anything? There are pages upon pages of it when leasing a car, buying a home, drawing a loan. Almost every website you sign up an account for requires you to 'Accept' the terms and conditions. We all scroll down and click the little check box as instructed, but we never actually read the myriad paragraphs we claim to have understood.
Online casinos are no different. They come with a lengthy contract that we automatically agree to abide by the moment we sign up an account. But do we read them? Usually no, but in some cases, you most definitely should.
When Fine Print Matters at Online Casinos
Don't worry, I'm not going to tell you to go through and read every bit of the terms, word for word. The majority of it is material we don't need to know. It's only there because the operators are legally obligated to provide it, protecting themselves from lawsuits and giving themselves the right to ban players who blatantly disregard the rules.
But there are two very important instances where reading the fine print is crucial to an entertaining, trouble-free, and even profitable experience. They include the acceptance of bonuses and promotions, and the rules regarding cashouts.
Online Casinos Bonuses & Promotions
Players should always read the fine print before accepting any bonus or promotion. There is critical information in all that minuscule font. The things you want to look for most include wagering requirements (aka play-through), cashability, game eligibility, and the expiration date.
Wagering requirements relate to how many times you must wager through the bonus before you can cash out any winnings. Obviously, cashability refers to how much of the winnings you'll be able to withdraw, if any. Only eligible games will count towards fulfilling the wagering requirements. And finally, the expiration date shows how long you have to accomplish all this before the bonus, or any remaining bonus, expires.
Fail to understand these terms, and you could miss out on a great opportunity. Or, you could learn that the opportunity isn't all it's cracked up to be, and avoid wasting your time.
Online Casino Withdraws
This is another area where reading the fine print is worth your time. What happens if you make a typical credit card deposit, then come to find out there's no viable withdraw methods in your area? You could win a large sum of money, but have no way to claim it. Be sure you know how you're going to deposit and withdraw your money before signing up an account.
Other withdraw-related terms to look for include processing time, possible fees, and currency exchange policies. Most online casinos incur a pending period of up to 48 hours before a withdraw request is even processed. Anything longer is too long. Reputable online casinos rarely charge a fee for cashing out, but again, it's good to know before the time comes.
It's also a good idea to avoid casinos that won't let you deposit, play, and withdraw in your own currency. If your CAD deposit is going to be converted to EUR or USD upon deposit, then converted back to CAD upon withdraw, you'll pay the current exchange rate not once, but twice! That's a waste of money that should have been part of your bankroll.
Yes, reading the fine print for online casino bonuses and payments is boring. But it can save you a lot of time and hassle in the end.
#1 Canadian-Friendly Casino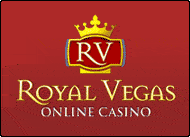 RoyalVegas.ca is our editorial pick for your specific gaming needs in 2022. Currently offering an entire suite of live dealer games, as well as a wide range of Canadian deposit options, RV truly offers a world-class gaming experience.
About the Author
Adalene Lucas: is our jack of all trades here at DBC. She is a skilled coder, gambler, writer and webmaster. She lives in Manitoba where she enjoys the lush landscapes and camping near Tulabi Falls. Nature gives her inspiration to write. When she's not immersed in nature, her favorite words are "game theory". She lives with her husband and their two Labradors, Kophy and Whisper.