24 Aug
Zoning Approval doesn't help Gateway in Bid for Ontario Casino
As London City Hall processes requisite zoning applications, Gateway's Western Fair District casino remains tentative.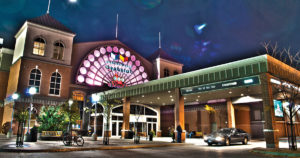 For the last year, negotiations have dragged on over a lease agreement between Gateway Casinos & Entertainment, Western Fair, and London City officials. Gateway, which currently operates the OLG Slots at Western Fair, seeks to build a hotel casino complex. But without an amicable lease agreement, it can't happen.
The property is under joint ownership of Western Fair and the City of London, Ontario; thus, it's a three-part negotiation. Gateway currently pays $6.2 million per year to lease the property on which it hopes to build the $140 million resort. The company says that's too high, and has spent the last year discussing a better deal. Throughout it all, one very important topic remained unsettled, until now.
London Sets Rezoning Process in Motion
This week, city officials finally got the ball rolling on a rezoning process that will allow the property to expand into the latest Ontario casino and hotel. Under current zoning conditions, the district is eligible to facilitate the existing activities at Western Fair, as well as parking lots, recreation, schools, and daycare centers. The new zoning bylaw will allow for hotels, restaurants, retail, amusement parks, craft brewing; everything Gateway could possibly want in a casino resort.
Some say the company should be thrilled by the indication that its plans are moving forward. But that's not the case. Gateway spokesman Rob Mitchell says the rezoning process has very little to do with the ongoing negotiations. He calls the move insignificant; a "part and parcel of the process".
Approval of necessary zoning wasn't something Gateway anticipated in the first place. Gateway's spokesman admits they were expecting to be "grandfathered into the current site". Either way, it was never a big issue for them. The fact that negotiations for the lease agreement have drawn out so long—that's where their focus lies.
"We're encouraged it's moving forward, but it's been a very long and awkward process for us," says Rob Mitchell. "I don't take this to be suddenly a vote of confidence from the council and elected officials to suddenly embrace Gateway and roll out the red carpet."
Canada's largest private casino operator is proposing to invest $140 million in a two-part development wave. Gateway says the new hotel and casino would create 700 local jobs. They had hoped to break ground on the project last year. As such, Gateway has been threatening to find a new, more affable location to build the new Ontario casino resort.
Western Fair District Sees Rezoning as Progress
Hugh Mitchell, President of Western Fair, has a more optimistic view of the current situation. He believes that the rezoning process is an important step in Gateway reaching its goal to build a new Western Fair District casino complex. He's confident that negotiations of the lease agreement will progress more rapidly, and more amicably, with that obstacle aside.
"Expansion cannot happen without the rezoning. We're going down that road, anticipating that we will eventually – the three parties – reach an understanding on a business arrangement between all of us that's a win-win-win," says Hugh Mitchell.
The way he sees it, Western Fair and London are "trying to make it easy for them to make a decision regarding staying on our site… we're trying to be ahead of the curve."
#1 Canadian-Friendly Casino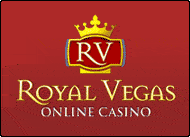 RoyalVegas.ca is our editorial pick for your specific gaming needs in 2022. Currently offering an entire suite of live dealer games, as well as a wide range of Canadian deposit options, RV truly offers a world-class gaming experience.