23 Aug
Quebec will Appeal Supreme Court for iGaming IP Block
Quebec will try again to block access to offshore online gambling sites.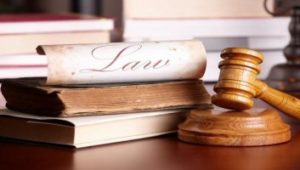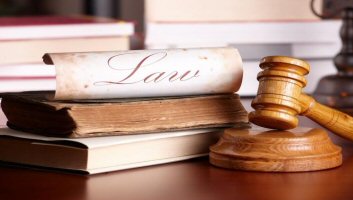 Quebec has been determined to eliminate competition from offshore gambling websites for more than four years. Protecting the people, and provincial revenue, are the apparent goals. Side-winding the constitution is the means.
Their plan, which involves mandating internet providers to enforce IP blocks of known international gambling sites, has already been struck down by a Supreme Court ruling. News reports indicate they're not giving up yet. Inside sources tell local telecommunications media outlet, Carrt, that Quebec will appeal the decision this week.
Bill to IP Block Offshore Online Gambling Sites
It all started in May 2016 when Quebec lawmakers passed Bill 74. The measure required local internet service providers (ISPs) to install a virtual force field around the province; one that would block citizens of Quebec from being able to access unregulated internet gambling websites. And by unregulated, they mean any website that's not Loto-Quebec's Espacejeux.com; the provincially run gambling site of Quebec.
Immediately, opposition challenged Bill 74, calling it an unconstitutional amendment. Only Canada's federal telecommunications agencies have the right to enforce censorship of any telecommunications service (television, radio, internet, etc.), and even then, only in extreme matters, such as child pornography.
Quebec defended its actions, stating that the legislation's sole purpose was to protect its citizens from the potential harms of gambling on unregulated websites. As honorable as those intentions sound, that clearly was not the 'sole' purpose of their legislation.
Less Competition = More Money for Quebec
While debating budget plans and the intricacies of what would later become Bill 74, lawmakers actually stated that enforcing an IP block could do wonders for their gambling revenue. They noted how low their profits were, compared to the money being spent offshore, and estimated just how much more money they could make, if only offshore competitors were eliminated from the equation.
Documents from November 2014 reveal the government's original assessment of the website blocking plan. They believed eliminating outside competition would increase Quebec's iGaming revenue by $13.5 million in 2016-17, and by $27 million per year thereafter.
Clearly, monopolizing the Quebec market for monetary gain was high on the priority list. The health and safety of their residents; a beautiful mask. The Supreme Court saw it that way too; thereby declaring Bill 74 unconstitutional and rejecting Quebec's claims that it was for the betterment of society.
Quebec to Appeal Supreme Court Decision
Carrt.ca is the media source for all news revolving around the telecommunications industry in Quebec. According to their sources—which include an official from the Quebec Department of Justice—Minister of Justice Stéphanie Vallée "will file an appeal with the Quebec Court of Appeal on or before August 24."
Should an appeal be filed, as the report suggests, it will give the province's gambling authority, Loto-Quebec, another shot at eliminating all outside competition and monopolizing the iGaming market in Canada's largest province. Convincing the high courts that their intentions are pure, however, won't be easy.
Quebec Supreme Court has already ruled that matters involving telecommunications are an exclusive federal jurisdiction. It's not likely they'll turn around and give such authority to a provincial government. Doing so would set a precedent for internet censorship that could threaten the very core of Canada's net neutrality laws.
#1 Canadian-Friendly Casino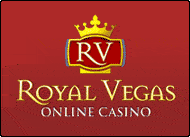 RoyalVegas.ca is our editorial pick for your specific gaming needs in 2022. Currently offering an entire suite of live dealer games, as well as a wide range of Canadian deposit options, RV truly offers a world-class gaming experience.