17 Aug
Borgata Demands $10mm as Phil Ivey returns to Poker
With Phil Ivey poker career alive and well, Borgata Casino demands 2-year-old $10mm judgment.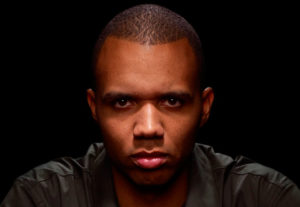 Phil Ivey was once the most feared poker player on the professional live circuit. His skills on the felt were phenomenal, his poker face impenetrable. In early 2016 he disappeared from live tournaments; not without reason.
That was around the time he faced a major lawsuit from Borgata Casino in Atlantic City, New Jersey. According to the civil lawsuit, in 2012, Ivey and his accomplice, Cheung Yin "Kelly" Sun, cheated the gambling establishment out of $9.6 million at the baccarat tables, then used those proceeds to increase their winnings to $10.1 million at the craps tables.
Ivey and Sun were accused of using a tactic known as edge sorting. Their keen observation of manufacturing defects, resulting in subtle differences in the printing on the backs of the cards, gave them a slight—but extremely valuable—edge over the casino. Ivey calls it skill. The casino calls it cheating. In the end, the judge agreed with Borgata. In a ruling handed down in late 2016, Ivey and Sun were found guilty of cheating and ordered to pay the Borgata back its $10.1 million.
Not surprisingly, Ivey's lawyers filed for an appeal. A request to postpone payment of the judgment was granted. In July, the Poker Hall of Famer's lawyers again requested stay of judgment pending appeal. The motion claims the "enormity of that amount would clearly be of devastating impact" to their client.
Borgata's legal team is fighting it tooth and nail, and with good reason.
Phil Ivey Poker Career Alive and Well, Borgata Casino Demands $10mm
All along, Borgata's lawyers have argued that Ivey should have no issue paying his legal debt. After all, he is still in possession of the casino's $10 million. And now, Ivey's attempts to continue postponement of payment are fueling the casino's fire as he finally returned to the felt this summer.
After more than two years' hiatus, Phil Ivey is back. He hasn't lost his touch, either. In May, he banked over $600k for winning the HK-$250k Short Deck event at the Triton Poker Super High Roller Series in Budva. Five days later, he finished 3rd in the HK-$1,000,000 edition of that same series for more than $1.6 million. Ivey followed that up with four cashes in the 2018 World Series of Poker in Las Vegas, worth a combined $140k.
Borgata Says Ivey Can Clearly Afford to Pay Debt
This month, Borgata's legal team is asking the courts to deny Ivey's latest motion to postpone judgment.
"There is no testimony or evidence in this case that defendants will be prevented from pursuing their careers as professional gamblers if a stay is not granted," writes Borgata's attorneys.
The court filing goes on to point out that Ivey has had "no problem coming up with" buy-ins to high-stakes events. His high-roller buy-ins in Budva cost him HK-$1.25mm (US-$160k). Then more than $60k was spent on WSOP events.
Borgata also notes that for pros like Phil Ivey, poker doesn't have to be expensive to be profitable. Many live events cost well under $10k to enter, and online poker can be played with a bankroll of $100 or less.
"This case is about money, nothing more and nothing less. Ivey already has Borgata's $10 million and he is clearly not in danger of going out of business. Defendants did not and cannot demonstrate irreparable harm as a matter of law," Borgata's lawyers claim; concluding, "They are not entitled to a stay pending appeal."
#1 Canadian-Friendly Casino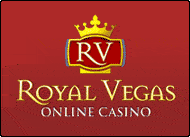 RoyalVegas.ca is our editorial pick for your specific gaming needs in 2022. Currently offering an entire suite of live dealer games, as well as a wide range of Canadian deposit options, RV truly offers a world-class gaming experience.