9 Aug
The Trials and Tribulations of Multi-Accounting
Universal Online Casino Rules: No multi-accounting, no exceptions!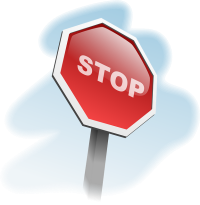 The online casino industry has experienced a great deal of universal culmination over the years. In the earliest years, operators threw rules together as they saw fit. Two decades later, through trial and error, operators now establish a standard set of rules in their terms and conditions. Players who do not abide by these rules will suffer the specified consequences.
One of the most important rules you need to understand revolves around the prohibition of multi-accounting. Read on to learn what multi-accounting is, and why it's a huge no-no in today's internet gambling communities.
Online Casino Rules: What is Multi-Accounting?
The term multi-accounting refers to having multiple accounts at a single gambling website, or network of same-operator websites. It applies to any player who attempts (or succeeds) to open more than one account within the same operating group.
Online casinos have strict rules prohibiting multi-accounting. They are so strict, in fact, that members of the same household are no longer allowed to hold accounts within the same operating network. If you open an account, and then your roommate attempts to open an account using the same physical address, this also qualifies as multi-accounting.
Why is Multi-Accounting Prohibited?
There are several reasons why online gambling sites have banned the registration of multiple accounts, even by members of the same household. Online casinos, poker rooms and sports books have generous welcome bonuses designated for new players only. In the past, players have attempted to abuse these bonuses by signing up additional accounts, hoping to claim the bonus more than once.
Online poker sites in particular take extreme measures to prevent collusion between players. Therefore, two or more members of the household playing online poker on the same site or network is considered taboo.
What Happens if I'm Caught Multi-Accounting?
Technology is so sophisticated these days that most players will find it difficult to successfully sign up additional accounts with the same operator or operating network. For instance, if your roommate tries to open an account with Royal Vegas Casino, and you already have an account, their registration will be met with instant rejection, for the simple reason that the physical address and/or IP address are the same.
If the attempt fails, there's generally no penalty; aside from a warning notice that you almost violated the terms. If it's not caught by the servers and instantly rejected, and the roommate succeeds in signing up the account, it could have dire consequences.
Multi-accounting is a very serious offense at online gambling sites. At best, all of your accounts will be closed. You'll be banned from the operating network, with your original deposit, minus any losses, returned to you via whatever method they prefer—often the same method you used to make fund the account. Any winnings you may have incurred during game player are withheld. And that's the lenient version…
At worst, you could lose everything. All associated accounts can be instantly closed, your name and address permanently banned, and all funds seized. You'll receive a notice via email telling you what happened and why. You can try disputing the claim, but if anything you or someone in your house has done breached the terms and conditions—a contract you agreed to abide by during registration—you'll have no ground to stand on.
The severity of the punishment will depend on the operator. It all comes down to the online casino rules publicized in the operator's terms and conditions. Make sure you're aware of these rules, and that you're in compliance with them at all times, to avoid any consequences therein.
#1 Canadian-Friendly Casino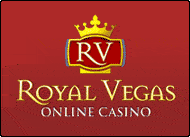 RoyalVegas.ca is our editorial pick for your specific gaming needs in 2022. Currently offering an entire suite of live dealer games, as well as a wide range of Canadian deposit options, RV truly offers a world-class gaming experience.
About the Author
Adalene Lucas: is our jack of all trades here at DBC. She is a skilled coder, gambler, writer and webmaster. She lives in Manitoba where she enjoys the lush landscapes and camping near Tulabi Falls. Nature gives her inspiration to write. When she's not immersed in nature, her favorite words are "game theory". She lives with her husband and their two Labradors, Kophy and Whisper.