27 Jul
Skrill eWallet now supports Cryptocurrency Trading
Skrill web wallet takes plunge into trading cryptocurrency and fiat money.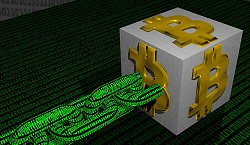 If you've been around the online gambling community for any serious amount of time, I'd be willing to bet you're at least familiar with two brand names—Skrill and Bitcoin. Skrill (formerly Moneybookers) is among the oldest online payment processors (aka eWallets, or Web Wallets) in the world. Bitcoin is the blockchain-based cryptocurrency that made early investors multi-millionaires.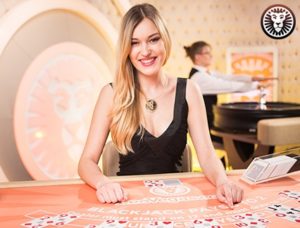 Since its inception in 2012, LeoVegas has been recognized several times for innovation in the gaming industry. With no less than 15 awards, it has established itself as the hub of real money gaming entertainment in Canada.
Since then LeoVegas has expanded its portfolio of offerings, the most notable addition being a high-end "live dealer casino". To accomplish this feat, LeoVegas invested in state of the art technology, including real time camera systems coupled with top of the line security systems to mimick the brick and mortar casino feel online; and with the most attractive dealers you have ever seen.
LeoVegas covers the entire pantheon of classical games from slots, table games like blackjack, video poker, progressive slots, scratch cards, to casual games. The games are powered by Playson, slick and easy to use software, which offers the whole gamut of a premium gambling experience.




Recommended by Editorial Team for 2020
We all wish we'd gotten on that action in the beginning. Who knew a single BTC (Bitcoin's trade name), originally valued at about $0.30 following its 2009 launch, would become worth over $19,600 by December 2017? Of course, anyone who follows the pioneer of digital money knows BTC's value fluctuates like a tumultuous sea. July 1, 2018 it was back down to $6,469. Four weeks later (at time of writing), it sits at $7,865. That's a lot of big bumps and divots in a short span of time.
Skrill Web Wallet now Trading Crytpocurrency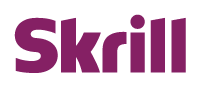 With such wide fluctuations, Bitcoin may seem like a scary thing to get into. But it's not the only digital currency on the market. Some others aren't nearly so volatile. And now, they'll all be easier to trade than ever before.
According to a press release from Skrill on Wednesday, their web wallet now promotes cryptocurrency trading, of "Bitcoin, Bitcoin Cash, Ether and Litecoin". These digital currencies can be exchanged for any of the 40+ fiat currencies supported by Skrill.
To use the service, existing members can log into their account—new users can sign up a free account to start—then press the 'Exchange' option. There they will find access to cryptocurrency buying and selling options.
The announcement suggests, "in just a couple of clicks they can begin buying, holding and selling cryptocurrency".
Normally, maintaining ledgers and private keys is a part of the package. With Skrill, investors won't have to worry about that. When buying cryptocurrency through the web wallet, Skrill will do all the grunt work, purchasing and holding the digital cash in a "recognized cryptocurrency exchange".
CEO Confident in Cryptocurrency Trading System
Lorenzo Pellegrino is the Chief Executive Officer at Paysafe Group's primary eWallet assets, Skrill, Neteller and Income Access. He couldn't be more thrilled about the new fiat/digital currency exchange system.
"The world of cryptocurrency trading is exciting and dynamic, and our digital wallet service very much lends itself to this environment," he said in a statement. "I'm confident that the ability to trade in cryptocurrencies quickly and easily through Skrill will appeal to consumers both now and in the future."
The ease of access, combine with the fact that traders don't really need to know what they're doing, is sure to be a boon for the new system. "We know many people want to experiment with cryptocurrency trading but don't know where to start," explains Pellegrino. "We've made the entire process very straightforward."
For the time being, trading cryptocurrency (buying and selling) is the only option available. The ability to transfer digital currencies to other members, or use them at online merchants and retailers, is a service that Pellegrino promises, "will be added in the future."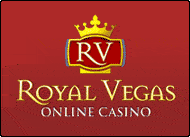 Royal Vegas, the #1-Rated Casino for Canadians is currently offering a wide range of credit card deposit options, anything from prepaid gift cards to mastercard and Amex. That, and a world-class gaming experience, with innumerable table games, card games, and live dealers, and fun for everyone ! RV has been in the business for a very long time, a decade long. Thumbs up !
About the Author
Admin: