25 Jul
ICE North America 2019 coming to Boston. Where does Canada fit in?
Will inaugural ICE North America ignore Canada online gambling market?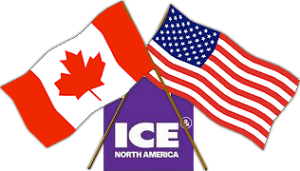 A very stimulating announcement was made last week. Clarion Gaming, host of the annual ICE Totally Gaming summit in London, UK (and others), proclaimed the inaugural ICE North America is coming in 2019. The entire iGaming industry is dizzy with anticipation. But now, a full week after the announcement, one has to wonder… Where does Canada fit in?
I would assume, with a title like "North America", both the United States and Canadian gaming markets will have their rightful place in the prestigious new ICE conference. Yet, there's not a single mention of Canada anywhere in documented reports.
ICE-NA to Ignore Canada Online Gambling?
I'm fully aware that there are huge things happening below the 49th parallel at the moment. The recent reversal of the US PASPA law, decriminalizing sports betting across the nation, is monumental to the online betting industry. Everyone who's anyone wants to get in on what is sure to become an instant multi-billion-dollar business. But are we being completely ignored in the Great White North?
I'm not one to give up hope so easily. Surely, with US betting revenue set to grow at the fastest rate in world history, the lack of Canada's mention was a mere oversight. There are, no doubt, many considerations to be discussed in the Canadian gaming market. Encouraging better online gambling regulation and competition between operators should certainly be among them.
Canada has its own issues to deal with in the sports betting arena as well. Now that the US has legalized sports betting, our restriction to measly Pro-Line and Sports Lottery parlays is taking center stage on the political agenda.
If our laws don't change to expand into single-event sports betting, we'll have no chance of competing. More and more players will forgo the homegrown betting options to wager on international online sportsbooks. This is most definitely something worth discussing at the upcoming gaming summit.
What You Will Hear at Ice North America 2019
As previously noted, the topic of US sports gambling will be the most confabulating issue of all. In announcing the upcoming event, Clarion Gaming's Managing Director Kate Chambers said, "The key gaming verticals we are targeting with ICE North America comprise Sports Betting, i-Lottery, eSports as well as the Affiliate market."
All representatives of the global gambling community who have been quoted on the subject have a blatant interest in the US online gambling industry.
Benjie Cherniak, Managing Director of Don Best Sports, said:
"This is terrific news for the North American sports betting market…"
Keith O'Loughlin, SVP of Sportsbook for SG Digital (Scientific Games), said:
"We're at a cornerstone in the history of betting in the States, and it's great to see Clarion at the heart of the change…"
Julie Mossler, EVP of Global Marketing for Sportradar, said:
"The changing industry demands professional-quality events held in strategic locations…"
That last one does elude to the possibility of more expansive coverage than just the United States, although the implication is that US sports betting, discussed on US soil, is the primary goal.
When, Where and Why?
ICE North America isn't just a new event, but rather the consolidation of two old ones. They include the annual GIGse conference, traditionally held on America's west coast, and ICE Sports Betting USA. Chambers explicated the merge as an important reduction in the overall "volume of events".
ICE North America 2019 is taking place May 13-15, 2019 at the Boston Convention Exhibit Center in Boston, Massachusetts. Organizers are expecting pre-registration to be off the charts. Space for exhibitors is sure to fill up long before the summit's debut; likely before this year is out. Whether the Canada online gambling market gets much (or any) attention… only time will tell.
#1 Canadian-Friendly Casino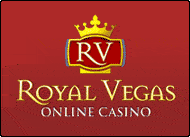 RoyalVegas.ca is our editorial pick for your specific gaming needs in 2022. Currently offering an entire suite of live dealer games, as well as a wide range of Canadian deposit options, RV truly offers a world-class gaming experience.