24 Jul
Take a Stroll through Endorphina's new Lucky Lands Kingdom
Endorphina's Lucky Lands Slot gives players freedom of free spins choice.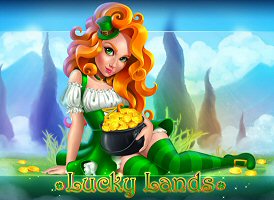 Endorphina is one of those smaller digital slots development brands that only puts out a new game once every few months. But is that such a bad thing? In their case, it's a point of quality over quantity, and the quality of new Endorphina slots is always outsanding; tipping the scales in terms of both aesthetics and player-friendly features.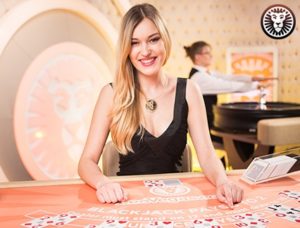 Since its inception in 2012, LeoVegas has been recognized several times for innovation in the gaming industry. With no less than 15 awards, it has established itself as the hub of real money gaming entertainment in Canada.
Since then LeoVegas has expanded its portfolio of offerings, the most notable addition being a high-end "live dealer casino". To accomplish this feat, LeoVegas invested in state of the art technology, including real time camera systems coupled with top of the line security systems to mimick the brick and mortar casino feel online; and with the most attractive dealers you have ever seen.
LeoVegas covers the entire pantheon of classical games from slots, table games like blackjack, video poker, progressive slots, scratch cards, to casual games. The games are powered by Playson, slick and easy to use software, which offers the whole gamut of a premium gambling experience.




Recommended by Editorial Team for 2020
This month, the Czech-based software firm takes us on a munificent stroll through the four regions of Lucky Lands Kingdom. Reminiscent of old-world Ireland, the new Lucky Lands online slot delivers everyone's most appreciated aspect of life—freedom of choice. In this case, it's the freedom to choose your own free spins destiny; taking more spins with a lower multiplier, or less spins with up to 10x payouts on all wins.
The game's creator is anticipating great indulgence from players of Endorphina-powered casinos. A statement from the company reveals their high expectations, as they believe "this type of mathematics will be very popular amongst the players due to having the freedom to make their own choices."
Lucky Lands Slot Delivers Free Spins Choice
Lucky Lands is a 5-reel, 25-line video slot with exquisite graphic detail and an attractive theme throughout. It's equipped with a 96% RTP, and a bet range of $0.01 up to $250.00 per spin.
Symbols include the Wild Lady Luck herself, along with a series of popular good luck charms; rabbit's foot, lady bug, horseshoe, four leaf clover, and golden acorn. Playing card symbols 9-A round out the lower paying variety.
Wilds substitute for all other symbols except scatters. The payout is doubled for any combination involving a wild.
The scatter is the leprechaun's illusive pot of gold. When 3 or more of them appear on the reels, the player is taken upon a journey through Lucky Lands Kingdom. Each of the four realms offers a different free spins bonus feature. The player must choose between the following realms:
20 free spins with a 2x multiplier

15 free spins with a 3x multiplier

10 free spins with a 5x multiplier

5 free spins with a 10x multiplier
Risk vs. Reward: What Type of Player are You?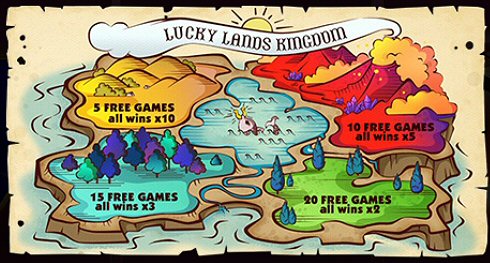 Any form of gambling involves risk; thus, every player of the new Lucky Lands online slot is a risk-taker to some degree. However, just how much risk one wants to take—that can vary from one player to the next.
Those who don't mind indulging in a higher element of risk for higher rewards are more likely to take the 5 spin, 10x multiplier plunge. On the opposite end of that spectrum, players seeking the highest chance of a win with minimal risk are sure to lean towards the 20 free spins with 2x multiplier.
If you happen to be more mathematically strategic about your decisions, you'll simply multiply the free spins and bet multiplier together in each combination. The highest result will be your best option. In this case:
[Number of Free Spins] x [Bet Multiplier] = [Overall Value]

20*2 = 40

15*3 = 45

10*5 = 50

5*10 = 50
As you can see, the last two options have the highest total value in terms of risk vs. reward. Hence, the strategic player would either choose 10 free spins with a 5x multiplier, or 5 free spins with a 10x multiplier.
What type of player are you? Does your free spins choice involve high risk? Low risk? Strategic risk? If you're not sure yet, taking a spin on Endorphina's new Lucky Lands Slot just may open the doors to self-revelation. Either way, let's hope it's a lucrative lesson learned!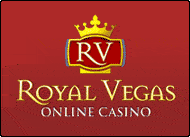 Royal Vegas, the #1-Rated Casino for Canadians is currently offering a wide range of credit card deposit options, anything from prepaid gift cards to mastercard and Amex. That, and a world-class gaming experience, with innumerable table games, card games, and live dealers, and fun for everyone ! RV has been in the business for a very long time, a decade long. Thumbs up !