23 Jul
After 10 Weeks, Strike Ends at Vancouver Casino
Hard Rock Casino Vancouver labour dispute is finally over.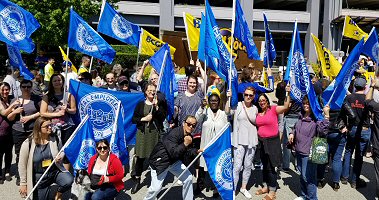 After a very long and arduous ten weeks, the strike at British Columbia's Vancouver Hard Rock Casino is over. According to the British Columbia Government and Service Employee's Union (BCGEU), negotiations came to an end this morning as workers voted in favour of their first collective agreement.
Union representatives spent months at the bargaining table before workers went on strike May 11, 2018. Over the ensuing weeks, things looked promising, but time and again, no agreement could be reached between employees and the casino's parent company, Great Canadian Gaming (GCG).
Strike Ends at Hard Rock Casino Vancouver
Union President Stephanie Smith was proud to announce the end to a bitter labour dispute in today's statement:
"BCGEU members at the Hard Rock casino stuck together through a long, tough fight and thanks to their strength and solidarity and the support of the labour movement and the community they now have a collective agreement that sets a new standard for casino workers in B.C."
The release did not reveal any specific terms of the new agreement. However, it's likely that it could closely mimic the recent agreement reached by BCGEU and GCG's River Rock Casino in September of last year.
Union workers at River Rock in Richmond, BC are now operating under a 4-year agreement. The BCGEU was able to barter for "vast improvements to working conditions" and "impressive strides in job security, pensions, benefits and a much stronger wage grid." That last part saw employees receive an average 19% wage increase.
It's unlikely union members at the Vancouver Hard Rock Casino were willing to settle for anything less. However, Hard Rock had one special bargaining chip in their back pocket…
Strike Didn't Close the Casino
In most cases, when employees go on strike, it spells disaster for the proprietor. The business is forced to close its doors, giving the union a bit of extra leverage in the negotiations. That was not the case here.
The casino remained open throughout the entire 10-week strike. Being Canada's largest casino operator, GCG was able to call in enough reinforcements from nearby facilities to sustain operations. Hours, gaming options and other services were reduced to accommodate understaffing. Nonetheless, customers continued flowing through the casino's doors throughout the ordeal.
Odds are—and casinos do love their odds—workers may have settled for a lesser wage increase and/or benefits package in order to get back to work. Until the directives of the new collective agreement are released, we won't know for sure.
Back to Business as Usual at Vancouver Casino
One thing we do know is that, with the situation finally resolved, things will be back to business as usual at Hard Rock Casino Vancouver. Located at 2080 United Blvd, Coquitlam, all services and gaming facilities should be running at 100% this week.
The BCGEU is one of the largest unions in British Columbia, serving a diversified field of more than 76,000 member. According to their website, approximately one-third of their members work in direct government service. BCGEU is also one of the largest contributors to the B.C. NDP, responsible for $261,153 in donations to the governing party between January 1, 2017 and election day, May 9, 2017.
#1 Canadian-Friendly Casino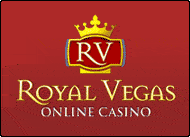 RoyalVegas.ca is our editorial pick for your specific gaming needs in 2022. Currently offering an entire suite of live dealer games, as well as a wide range of Canadian deposit options, RV truly offers a world-class gaming experience.