12 Jul
Will Canada Casino Strikes outweigh call for US Casino Boycott?
With Caesars Windsor open and call for US boycott, will Canadians still flock to Detroit for casino gambling?

Nearly two decades ago, Detroit, Michigan became host city to three major gambling destinations. The MGM Grand Detroit opened its doors in July 1999. It was soon followed by MotorCity Casino in December 1999, then Greektown Casino in November 2010. Since then, the city's gaming venues have seen their ups and downs. Right now, their experiencing a major updraft, and they have an upheaval to the north to thank for it.
Just across the border in Canada, the casino industry has suffered from one strike after another. Unionized employees of Canada casinos have been taking to the picket lines all across the country, from Vancouver, B.C. to Ajax, Ontario, where workers voted just days ago to walk off the job Monday morning (July 23) pending contract negations.
As they say, one man's loss is another man's gain. Not a single man, in this case, but an entire city—The Motor City. Detroit lies immediately across its namesake river from Niagara Falls, Ontario; home to the opulent, Caesars Windsor Casino.
With its dual towers, soaring 23- and 27-stories into the skyline, Caesars Windsor is an imposing feature on the horizon. Opening its doors in July 1998, just one year prior to Detroit's first casino, it's been an imposing competitor for the city, as well. But for two full months, from April 6 – June 7, 2018, the casino's doors were locked. No gamblers came. No hotel guests checked in. Workers did not report for duty. The Caesars Windsor was on strike.
Caesars Windsor Two-Month Strike Drove Canadians to Detroit for their Casino Gambling
For the month of April, Detroit's trio of gambling resorts generated over $124 million, up more than $3 million year over year. Revenue surged further the following month, where the influx of Canadian visitors contributed to a $4.7 million YoY increase to $124.66 million.
It wasn't over yet. Despite the Caesars Windsor's reopening a week into June, Detroit continued to see an upswing in overall YoY yield. The casino harvested $119.12 million that month; down over $5 million from the previous earnings report, yet still up more than $6 million compared to June 2017. But that's to be expected. The summer months always see a decline in casino revenue. Thus the year over year results are still viewed as a positive for Detroit's gambling center.
Will US Boycott See Resurgence at Canada Casinos?
In recent weeks, Canadians, outraged by the repeated ridicule of their Prime Minister by US President Donald Trump, have begun calling for a boycott on American goods and travel. If enough residents of the Great White North heed that call, it could be a game changer for US casinos.
Canadians are a meek and mild bunch by nature. But when their own is attacked—in this case verbally assaulted, as PM Justin Trudeau has been since calling out Pres. Trump for ludicrous immigration laws and tariff increases—it's not taken lightly. The end result could be a remarkable loss of Canadian revenue for American casino; from Detroit, to Atlantic City, to the gambling mecca of the west, Las Vegas.
Canada's afflicted casinos must settle their contract disputes with unionized workers. Then locals will be more apt to return to land-based casino gambling in their home country. If not, chances even more Canadians will instead turn to the only other alternative; offshore online gambling websites, where every major form of gambling is legal, but none benefit North America.
#1 Canadian-Friendly Casino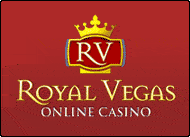 RoyalVegas.ca is our editorial pick for your specific gaming needs in 2022. Currently offering an entire suite of live dealer games, as well as a wide range of Canadian deposit options, RV truly offers a world-class gaming experience.