11 Jul
King Henry VIII: England's Infamous Ruler & Gambling Legend
Notorious ruler, legendary gambler, King Henry VIII of England.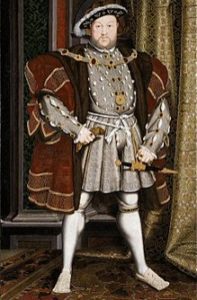 Of all England's past rulers, few are more universally recognized as King Henry VIII. His ambitious political stratagem helped mold centuries of success for the nation. His notorious execution of servants and wives, and alienation of the Roman Catholic Church, destroyed his reputation. And it is these insoluble characteristics that often overshadow his reputation as a gambling legend.
King Henry VIII of England
Henry was never meant to be king. His older brother, Arthur, was destined for that role. Still, he was brought up to represent the nation, appointed Constable of Dover Castle at the age of 2. At 3, he was named Earl Marshal of England and Lord Lieutenant of Ireland. He was provided the very best education, excelling in math, astronomy, French and Latin.
Those skills came in handy in 1502, when Arthur died at the age of 15. Suddenly, 10 year old Henry was destined to become king. His father, King Henry VII, however, was distraught over the loss of his heir, and very soon after, his wife as well. Angry beyond measure, he belittled his second son, constantly reminding him he was not the true heir.
Thus, it made some sense that when his father died in 1509, 18 year old King Henry VIII immediately reversed many of his father's political policies. He also had several of his most trusted servants executed, gaining a reputation as an aggressive, heavy-handed ruler, and rash decision maker.
Every King Needs an Heir…
Immediately after taking the throne, Henry married his late brother's widow, Catherine of Aragon; for political purposes only, to sustain good relations with Spain. Together they had 6 children; 3 sons and 3 daughters. Only one survived—their fifth child—a daughter who went on to become Queen Mary I. The rest were either stillborn, or died within two months of birth.
The King eventually became incensed with Catherine's inability to deliver him an heir to the throne, and sought an annulment. When the Church of England refused, due to religious laws, Henry severed ties with the Roman Catholic Church and declared himself Supreme Head of the Church of England. Thus he was able to annul his marriage to Catherine and wed Anne Boleyn.
Anne would have bore three children—the first a daughter, Queen Elizabeth I—but the second two, both sons, were miscarriages. Again with no heir, the King annulled the marriage, and two days later, had Anne beheaded. Two weeks after that, he married Jane Seymour, who bore him the heir he so long desired; King Edward VI. Twelve days later, Jane died due to complications from the birth.
He would marry three more times before before he died in 1547, including Catherine Howard, who he also had beheaded three months after their annulment.
King Henry VIII: The Legendary Gambler
In between all of his political genius and unforgivable personal anarchy, Henry came to be known as an avid gambler. He enjoyed wagering as much as he did jousting, hunting and other popular sports of the times. He was particularly fond of card games and tossing dice.
Around the time he took the throne, a new card game was just emerging. It was called "bragg", and is believed by many game theologians to be the ancestral root of poker. Henry loved to play Bragg, as well as Queek, a game similar to checkers, the popular pursuit game, Fox & Geese, and the game of Tables, from which backgammon is derived.
He was also an avid sports gambler, and partook in many of the same betting activities as the general public. Archery and jousting were among his favorites, and it wasn't uncommon for him to bet on himself in jousting matches. At one point, King Henry VIII suffered a two-year streak of bad luck in which he lost £3,250; equivalent to more than £2.5 million today.
In defending his habit, he consistently disputed any parliamentary claims that gambling should be illegal. He also turned the other cheek any time London's bookmakers were suspected of illegal activities. After all, they were the same bookies he conducted regular business with. At the same time, he banned his military from participating in any form of gambling, saying that is would distract them from their duties.
The Stuff Gambling Legend are Made of…
His most controversial moment, and perhaps the reason he's considered a legendary gambler to this day, was his wager with Sir Miles Partridge. In a single toss of dice, the King lost an ancient relic known as the 'Jesus Bells', which were hanging from St. Paul's Cathedral. In justifying his actions, the King denounced the bells as nothing more than worthless metal. Subsequently, shortly after Sir Partridge collected his winnings, King Henry VIII had him convicted of treason and held a public execution, hanging him for all to witness.
#1 Canadian-Friendly Casino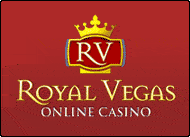 RoyalVegas.ca is our editorial pick for your specific gaming needs in 2022. Currently offering an entire suite of live dealer games, as well as a wide range of Canadian deposit options, RV truly offers a world-class gaming experience.