10 Jul
At least Someone in Canada is taking Sports Betting Seriously!
Swiss sports betting odds firm to benefit Canada Pensioners.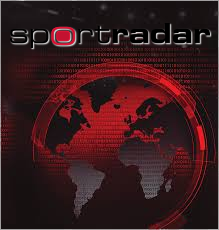 Here in Canada, everyone's talking about sports betting. The government needs to expand our laws. Single-events must to be legalized. The US took the smart path, while we continue to lose billions offshore. Round and round we go, but nothing seems to be happening.
Finally, someone is taking the legal status of live and online sports betting seriously. Unfortunately, it's not our government. It's an investment firm that benefits retiring Canadians.
CPPIB Acquires 39% of Sports Betting Odds Firm
The Canada Pension Plan Investment Board (CPPIB) is finalizing preparations to acquire 39% stake in Sportradar. With head offices in St. Gallen, Switzerland, Sportradar collects and analyzes sports data, providing relative information for a wide range of clientele; everything from live and online bookmakers, to global athletic organizations, to media agencies.
According to the CPPIB website, the Canada Pension Plan Investment Board is "a professional investment management organization that invests the funds of the Canada Pension Plan on behalf of its 20 million Canadian contributors and beneficiaries."
In short, their job is to know a good investment opportunity when they see it. And following the recent reversal of the PASPA law in the US—the law that made betting on professional and collegiate sports illegal for the last 26 years in every state besides Nevada—no doubt the sports data and odds industry will thrive for many years to come.
Sportradar has a multitude of high-profile clients in their portfolio. The company distributes data for the NHL and NBA, and distributes video and audio content from the MLB to sport betting operators. Other partners include the NFL, NASCAR, FIFA and UEFA. Sportradar actively tracks over 400,000 live sporting events per year, cataloging data for 60 different sporting leagues all over the world.
CPPIB Taking US Sports Betting Law Seriously
CPP investors are taking the spread of legal sports betting in the US very seriously. So serious, their willing to invest nearly 10-figures into it. And to do that, they need a partner with similar interests and equity.
The Board is teaming up with California-based TCV to complete the purchase. The exact price of their impending 39% stake in Sportradar is not open for disclosure. However, analysts are estimating nearly $1 billion will be funneled into the sports analytics firm's stock.
At present, estimations put the value of Sportradar at about US-$2.4 billion. That includes the company's current equity and debt. Seeking a minority share of 39%, that would set the cost at approximately $936 million (CAD-$1.23 billion).
The CPPIB isn't the only one banking on Sportradar to produce high long-term yield. There are a few other names you may recognize with minority shareholder status. How about former NBA superstar Michael Jordan? Or Ted Leonsis and Mark Cuban, respective owners of the Washington Capitals and Dallas Mavericks? They all have stake in Sportradar, as well.
Sports Data Market Poised for Immense Growth
It wasn't the celebrity status of their shareholders that drew CPPIB's Head of Direct Private Equity Investment, Ryan Selwood, to Sportradar. He believes the sports data market is poised for strong growth. Contributing factors, he says, will be new markets (US, and hopefully Canada soon to follow), increasing fan engagement, and more money spent on digital sporting content.
Carsten Koerl, CEO and majority owner of Sportradar, shared his enthusiasm in yesterday's press release.
"Having two new investors with a strong North American footprint is ideal given our increasing focus and expanding operations in the U.S., as the sports industry evolves to meet the expectations of today's sports fans…"
He affirms that the sports betting odds, data tabulature and content distribution agency "will continue to develop best-in-class, integrity and technology-driven services as we expand into new market segments".
#1 Canadian-Friendly Casino

Jackpotcity.com  is our editorial pick for your gaming needs. Currently offering an entire suite of casino games, as well as a wide range of Canadian deposit options, JackPotCity truly offers world-class gaming.